Most times, I have seen UTME candidates lamenting about poor performance every year. They do indulge in all kinds of things, both good and bad ones, to score above 300 in the examination.
Some of the candidates have written JAMB more than two times just because they could not get up to the scores that meet the requirement for the undergraduate courses that they applied for.
This could be that something is lacking in their methods of preparation for the examination. I have decided to write this article to give you the best tips on how you can score above 300 in this upcoming UTME and post UTME.
Unfortunately, students do not score very high in JAMB even after sacrificing their precious time, rest and other pleasurable moments.  I have discovered that many candidates of UTME get disappointed whenever results and being published, some engaged in hazardous acts which took their lives as a result of frustrations that resulted from poor performance in UTME.
They forfeited every other activity just to prepare for the examination, yet they still scored below average. This is an issue that is supposed to be looked into. Recently, The rate of poor performance in the Unified Tertiary Matriculation Examination (UTME) is increasing almost every year.
According to records obtained from the performance of candidates on the Unified Tertiary Matriculation Examination (UTME) in the last five years showed that less than a quarter of the total number of candidates who sat for the Unified Tertiary Matriculation Examination (UTME) scored above 300. This is far below what was expected.
Moreover, poor performance in The Unified Tertiary Matriculation Examination (UTME) may not be attributed to a lack of hard work among the candidates, considering the efforts and time some good students sacrifice in the process of preparing for the Examination.
It is always the wish of the candidates that the efforts applied during the preparation of examination to yield expected results. Many students try their best (based on their point of view) to come out very successful at end of the examination but always have less than normal to show forth.
Application of energy is the key factor to getting work done, but when energy is applied in the wrong direction, expected results or work done is not usually guaranteed. One of the major factors that limit candidates' performance in UTME is the ignorance of necessary things that the candidates are supposed to do in the course of preparation.
Perhaps, if they had known the right things to do, they would have been coming out in flying colours incongruence to a prior expectation.
In this article, I am going to carefully educate you on the verified and trusted guidelines on how to improve your performance in the forthcoming Unified Tertiary Matriculation Examination (UTME).
This article is specially designed for all prospective UTME candidates, Post UTME candidates and especially for those who have written JAMB once or more than once and those who are experiencing one challenge or the other about preparing for UTME; probably getting discouraged about writing UTME again.
To every other candidate of any examination, it is also necessary that you read this article and apply the guidelines therein to ensure excellent performance. If you have never scored up to 300 UTME, maybe you are still thinking that it is a mystery or that those who score up to that in UTME are gods, kindly apply everything that is contained in this article and you will see a different result for better.
How to Score Above 300 in UTME
The following are the secret things that you should do as a candidate for the Unified Tertiary Matriculation Examination (UTME) for you to score above 300 in your examination.
1. Make plans:
No business can stand the test of time without an appropriate plan. That is also applicable to all endeavours of life. As a student who expects excellent performance, you are not advised to delve into writing UTME unless you had thoroughly planned for it.
Making plans for the examination will make you have a good sense of focus on the exam, starting from the registration of the examination to the finish of the examination. Your plans will determine how you are going to prepare for each of the steps.
2. Make Good Choice:
One of the problems that are faced by most JAMB candidates is the problem of wrong choices. While applying for the Examination, some students do not choose the course that they are very good at the subject combination.
That is the step that will greatly determine what your performance in the examination would be like. Once you have failed at this particular stage, you are bound to struggle too much without having the expected result at the end. Making decisions on your course of study based on another person's plan is very dangerous on the outcome of the examination.
For example, a student who is not very good in mathematics and has no passion for physical science courses and engineering is not expected to apply for electronics and electrical engineering because he/she has a friend studying the course or because the family wants to have an Engineer.
It is best to go for the course that you have a passion for and you are also good at its subject combination.
3. Set targets:
You have to set a feasible target for yourself as regards the kind of result that you expect. When you set targets on what you expect to achieve, the drive to work according to your plans will be activated. It will keep you working not to resign to a fate no matter how tough the condition may be.
A good student is the one who knows what he/she wants and always try hard to get it. It is one thing to be preparing for JAMB and another thing to be determined that you are going to score nothing less than 300 in JAMB.
Your target will make you go the extra mile in your preparation; read the way others are not reading to get your desired result. Therefore, an easier way to stay focused and not be discouraged during the process of your preparation is by setting a target and be looking at it continually.
4. Have a Timetable:
This is making out a plan on how you read every time. Most JAMB candidates end up scoring below expectation due to a lack of a timetable during the process of preparing for the examination. Lack of timetable usually begets engagement in all kinds of frivolities even when it is the right time to read your books.
It is worthy of note that making of timetable does not guarantee you a high score in JAMB unless you maintain and obey the timetable. Making of timetable requires that you prioritize your book more than every other activity when it is time to read, according to your schedule.
It is knowing the right thing to read and the right time to read it and strictly following the schedule. A timetable is very important in every student's life if you really want to meet your set targets.
5. Read According to Syllabus:
For every candidate who registered for the UTME examination, there is always a brochure issued in a CD format. This brochure issued contains all the information that you are required to have about the UTME examination, including the syllabus for all the subjects and courses.
JAMB wishes to guide every candidate from preparation to the writing of the examination but that cannot be achieved by going from one candidate to another. That is the major reason why each candidate is given the brochure disc.
It is expected that you as a candidate should install it in your system/computer and watch everything necessary in it and as well see the syllabus that you are required to use for your preparation. Greater numbers of candidates do not open this CD, not to even talk about making use of it.
The effect of such an attitude is that those students will continue to read at random and not have any area to focus more on their respective subjects. This is highly significant as one of the factors which contribute to poor performance in UTME.
As a UTME candidate, when you make use of the syllabus while you are reading for the examination, you will be able to see those sensitive topics that you are supposed to put more pressure on while reading them. Also, you will have to create more time for relevant reading materials than other ones.
6. Read All the Recommended Books: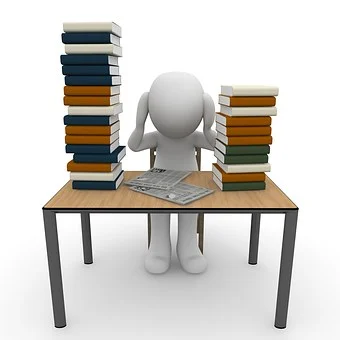 As part of reading with the syllabus, you are expected to read every book that is recommended by JAMB for that particular year. Candidates should make sure that the book they are reading is not based on the past recommendations, that being current in everything.
Reading the entire JAMB Recommended materials will help the candidate to know where every question is coming from and as answer such appropriately. This will improve candidates' scores after the Examination.
7. Practice Computer Based Tests: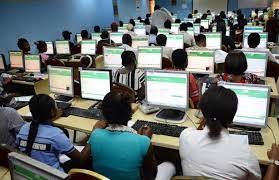 Most times, students who are above average ought to have good results but for the fear and tension while making use of computers in the examination hall. There is a need for constant practice with PC during the preparation of the UTME examination.
With constant personal practice, a candidate would be able to discover his/her weaknesses and will start working on improving them before the examination date. The tension of working with the system under duress would be greatly managed.
Also, some possible technical issues which could arise in the process of writing the examination could be learned how to manage by the candidate under constant practice.
8. Use Past Questions:
Any candidate who wishes to score very high, above 300, should prepare his/her Examination with past questions of previous years. There are many advantages of reading with past questions. Studying with past questions will make the student familiar with examination questions.
It will also help the candidate to understand some areas where it is highly possible to see questions. If any candidate fears the use of past questions while reading, the fear is likely going to continue even till the examination date.
This will likely result in Examination tension while writing the examination, however simple the examination questions might be. In essence, using past questions to prepare for JAMB helps students to build confidence in themselves.
9. Be Time Conscious: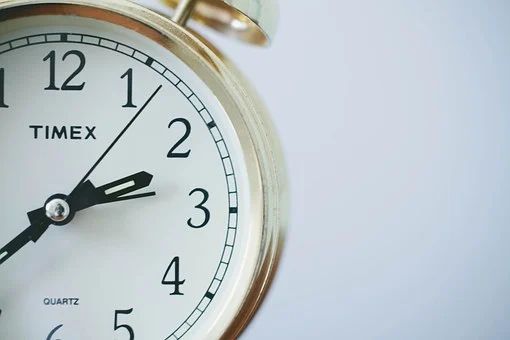 While practising Computer Based Tests and using past questions for preparation, it is advisable to also learn how to manage during an examination. Some candidates usually know answers to questions being asked but due to poor management of time, they will end up submitting unanswered questions or even being logged out automatically by the System.
Learning how to manage your time starts during the preparation for the examination, especially while practising Computer Based Tests and using past questions. If you will be able to manage your time very well at this stage, definitely you will still do the same during examination conditions.
How do you do this? Always work with your timing while practising Computer-Based Tests or even set your time shorter than the normal hours for the examination. Imagine if you can finish in 30 minutes or more, before the set time.
Do this continually any time you want to answer questions. Once you have become used to it, you will overcome the question of time management during the real examination.
10. Go to Tutorial: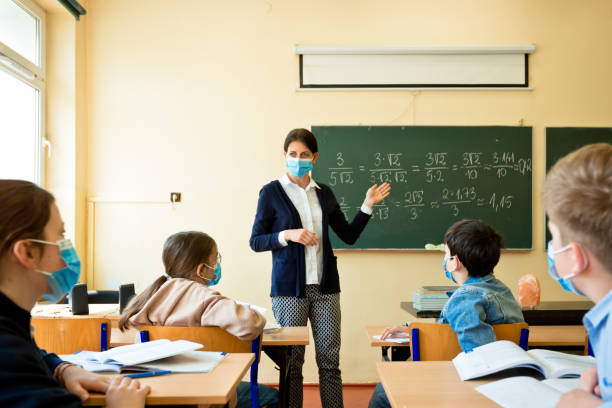 While preparing for the UTME examination, there are some things that you could learn easily by sitting under someone else. Sharing problems while in class will cause you to learn faster than reading alone.
In the tutorial, you ask questions where you are confused accept challenges from your colleagues and learn some learning skills that are applied by people who are better than you. The challenge you accept from your mates will drive you to work harder than you are used to. They will be better than when you are working alone without anybody's guidance.
11. Believe in Yourself:
Having low self-esteem can make a candidate who has prepared very well for the UTME not perform as expected. When you have built yourself upon all the above-given guidelines, you have to strongly believe that you will score above 300 in the examination.
Say it out and mean it from your heart, that nothing stops you from achieving your desired result. As you declare it, it will surely come to pass. The fear of failure will leave you alone.
12. Cancel Any Intention of Malpractice:
The basis for building self-confidence is by knowing that you have no shortcut to passing the Examination other than following the due procedure. Once the candidate starts having other alternatives on how to score high in JAMB, such a candidate will no longer believe anything he/she had prepared for.
If the plan to cheat had started from the onset, the drive to prepare very well for the examination will be lost totally. This will result in failure in the examination. Moreover, malpractice in UTME, just like any other examination, is a punishable offence.
You might end up not even any result at the end of the examination when you are caught cheating. So, you should avoid every form of malpractice act and focus on hard work.
13. Strictly Follow Instructions:
On the day of writing the examination, you are advised to read every instruction given to you carefully and put it into practice while you continue with your examination.
14. Answer All Your Questions and Submit Carefully:
This is the major reason why you should build yourself very well on time management. If you are not able to manage your time very well, the implication is that you will submit your examination with unanswered questions.
This will drop your score lower than you expected. Always try to manage your time very well so that you can finish your questions before you are logged out of the system.
I believe that you have read this article carefully. Kindly put everything that you have read from this article into practice and you will be able to testify by yourself that it is very possible to score above 300 in UTME.
If you have any questions regarding this topic or anything about JAMB, kindly use the comment section below this article.
Please subscribe with your email address on this site for more helpful articles. You can also share the article on any of your social media platforms.