This is another opportunity for everyone to benefit from the RGU sports international scholarships in UK.
Have you been wishing to further you undergraduate studies in UK through any available scholarship awards? If this is your heart desire, then you have to maximize this ample opportunity that has been made available by the Robert Gordon University (RGU).
The Robert Gordon University (RGU) calls the general public for the application of the RGU Sports International Scholarship Awards for 2023– 2024 academic year.
Interested and qualified candidates who are willing to study in the university should send their application as soon as possible.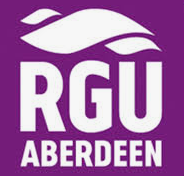 About Robert Gordon University (RGU)
The Robert Gordon University, also known as the RGU, is a modern and public university that is located the city of Aberdeen, Scotland.
RGU came to be in 1992, and was upgraded from an educational institution founded in the 18th century by Robert Gordon, a notable Aberdeen merchant, and various institutions which provided adult education and technical education in the 19th and early 20th centuries.
It is one of two universities in the city (the other is the University of Aberdeen). RGU has only one campus which is in Aberdeen is located at Garthdee, in the south-west of the city.
The university awards degrees in a wide range of disciplines from BA/BSc to PhD, primarily in professional, technical, health and artistic disciplines and those most applicable to business and industry.
A number of traditional academic degree programmes are also offered, such as in the social sciences. In addition, the university's academic and research staff produce research in a number of areas.
Robert Gordon University provides industry led undergraduate and postgraduate courses leading to highly relevant awards and degrees. Situated on one of the most beautiful campuses in the UK, the university provides facilities that will have a real influence on your capacity to learn.
Robert Gordon University is an innovative, inclusive, impactful and professionally-focused institution focused on demand-led teaching and research.
Administration of RGU
The University is governed by the Board of Governors which is appointed to carry out the roles of management and control.
At an operational level, the responsibility and authority for the leadership, administration and management of the University are delegated to the Principal, the chancellor and Vice-Chancellor.
Chancellors
Sir Bob Reid (1992–2005)
Sir Ian Wood KT (2005–2021)
Dame Evelyn Glennie CH (2021–present)
At Scottish universities, the Principal of the university is its general chief executive and is the administrative head of the institution, second in precedence only to the Chancellor.
This means that the day-to-day running and leadership of the university is the responsibility of the Principal.
Principal and Vice-Chancellors
David A. Kennedy (1992–1997)
William Stevely CBE (1997–2005)
R. Michael Pittilo MBE (2005–2010)
John Harper (acting) (2010–2011)
Ferdinand von Prondzynski (2011–2018)
John Harper (2018–2020)
Steve Olivier (2020–present)
Academic Faculties and Schools in RGU
Academic activities and the courses that are offered in the Robert Gordon University are divided into the under listed schools, all are run in the main Garthdee campus. They include:
Aberdeen Business School
School of Applied Social Studies
School of Computing Science and Digital Media
School of Creative and Cultural Business
School of Engineering
Gray's School of Art
School of Health Sciences
The Law School
School of Nursing and Midwifery
School of Pharmacy and Life Sciences
The Scott Sutherland School of Architecture & Built Environment
Why Study at Robert Gordon University (RGU)
It is one thing to make a choice of institution where to study your undergraduate degree and another thing to consider the best university that suits your area of specialization.
These are some of the few reasons why we think applying to Robert Gordon University (RGU) is the right decision for you.
RGU is currently the top modern university in Scotland and the UK for student satisfaction (National Student Survey 2021), and pride ourselves on our student-centred approach and inclusive and welcoming learning environment.
RGU is the second in Scotland for academic support and learning opportunities (National Student Survey 2021), which demonstrates that we provide a high quality learning experience for our students, where we to continually enhance our support services and curriculum in response to students' needs.
RGU is the top modern university in Scotland for graduate prospects (Guardian University Guide 2022), with all our undergraduate courses designed to equip you with the relevant skills and knowledge to thrive in your future professional careers.
Undergraduate Courses in Robert Gordon University (RGU)
At the RGU, the following programmes are offered at the undergraduate level:
Accounting and Finance
Architecture, Construction and Surveying
Arts and Design
Business and Management
Communication, Marketing and Media
Computing
Energy
Engineering
Events, Tourism and Hospitality
Fashion
Health and Sports Science
Law
Nursing, Midwifery and Paramedic Practice
Pharmacy and Life Science
Social Studies
Eligibility for the RGU Sports International Scholarships
Eligible Countries
Austria, Azerbaijan, Bahrain, Bangladesh, Belgium, Botswana, Brunei, Bulgaria, Cambodia, Cameroon, Canada, China, Croatia, Cyprus, Czech Republic, Denmark, Egypt, England, Estonia, Finland, France, Germany, Ghana, Greece, Hong Kong, Hungary, India, Indonesia, Iran, Italy, Japan, Jordan, Kazakhstan, Kenya, Kuwait, Latvia, Lithuania, Luxembourg, Malaysia, Malta, Mexico, Namibia, Nepal, Netherlands, Nigeria, Northern Ireland, Norway, Oman, Poland, Portugal, Qatar, Republic of Ireland, Romania, Russia, Rwanda, Saudi Arabia, Scotland, Singapore, Slovakia, Slovenia, Sierra, Leone, South Africa South Korea, Spain, Sri Lanka, Sweden, Taiwan, Tanzania, Thailand, Turkey, Uganda, Ukraine, United Arab Emirates, USA, Vietnam, Wales, Zimbabwe.
You Also Read About:
Eligible Countries For Chevening Scholarship

List Of Non-EU Countries | European Union And European Economic Area Countries
How to Apply
The candidates have to take admission in an undergraduate degree at RGU. After that, the aspirants are eligible to complete the application form.
The application form should be sent to [email protected] along with official copies of the university/college certificate and academic transcripts.
Admission Requirements
An ideal participant must complete a high school qualification or equivalent to study for a bachelor's degree program.
Language Requirement
If the candidate's national language is not English, then they have to demonstrate the English language ability by the TOEFL or IELTS test.
Other Requirements for RGU Sports International Scholarship
In order to qualify for consideration of the scholarship award you must be:
an enrolled student of the University engaged on at least a part time course at undergraduate, post graduate or research level; or
a prospective student of the University awaiting confirmation of award of a place; or in exceptional circumstances, a former student of the University who graduated within the last 12 months
Competing at a level that will not only increase the standards of athletes within RGU but also the level of representation for the university within the sporting landscape.
Mode of Attendance
The university has made provision for the following mode of attendance for those would be selected for the scholarship awards:
On Campus
Online Learning
Mode of Study
Subject Area
How to Apply RGU Sports Scholarship Awards
To apply for the Robert Gordon University (RGU) Sports Scholarship award for 2022-2023, kindly follow the procedures that have provided for you in this article.
Click on the link below to enter the RGU sports scholarship application portal
Make sure that you read the instruction/information given in the portal before you start you application processes.
Application Processes
Online application due by 14 August
Sport Scholar Award meeting by 31 September
Recommended Scholarships:
University of Calabria International Scholarship
Chevening Scholarship UK 2023-2024| Fully Funded
USTC Scholarship China 2023 | Fully Funded
University Of Alberta International Scholarship Award
York University Tentanda Via Awards For International Students In Canada
Click HERE for all ongoing International Scholarship Awards
Benefits of Studying in Robert Gordon University
Robert Gordon University will provide financial assistance to support travel, training, equipment and competition expenses accrued during the academic year.
If you have found this information helpful, make sure you share it with others.
For any comment and questions about the Robert Gordon University (RGU) International Scholarship in UK, kindly make use of the comment section below.