This article contain the complete List of Courses Offered in UDUSOK for the 2023/2024 Academic Session. You are expected to go through the article for detailed information before you can proceed with the application for the UDUSOK Undergraduate Admission.
Are you a prospective undergraduate student of the Usmanu Danfodiyo University Sokoto? Are you interested in taking any undergraduate course in the university? Are you currently a student of the institution? If you belong to any of the above mentioned categories of individuals and you are interested in knowing more about the List of Courses that are offered in the university, you have to pay attention to this information. this article is prepared for you.
Some times, people especially the prospective students of the Usmanu Danfodiyo University Sokoto do get themselves worried about the particular course to choose while applying for the JAMB and Post UTME examinations. This is largely because most of them do not know the details of some courses that are offered in the university.
To alleviate this worries from the general public, the Emonprime Team has decided to publish this piece of article here to serve as a guideline as you make your choice of courses of study in you undergraduate programme in the UDUSOK.
Therefore, if you would like to know more about the list of courses offered in UDUSOK and their entry requirements, kindly read this article to the end.
About Usmanu Danfodiyo University Sokoto (UDUSOK)
The Usmanu Danfodiyo University, Sokoto (formerly University of Sokoto) is one of the four Universities established by the Federal Government of Nigeria in September 1975 , at which time three University Colleges (now full-fledged Universities) were established.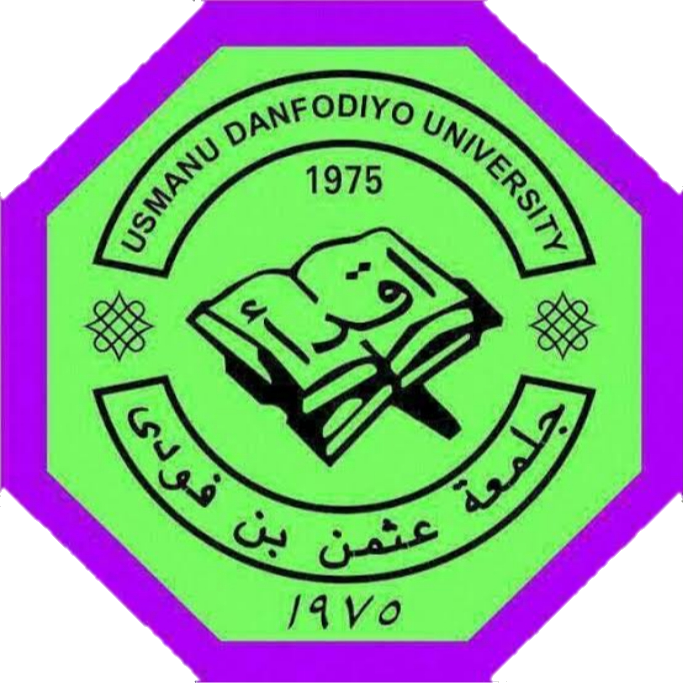 The development of the university started on a temporary site (now called City Campus), situated along Sultan Abubakar Road, Sokoto. classes started in October 20th, 1977, with an initial enrolment of ninety-three undergraduate students for the degrees of Bachelor of Arts, Bachelor of Arts/Science in Education and Bachelor of Science; and an academic staff strength of thirty-three.
In January, 1978, one hundred and two students enrolled for a two-year pre-Degree Programme in the Humanities and Basics Sciences. With this modest start, the Usmanu Danfodiyo University, Sokoto formally graduated a total of seventy-two students during its first convocation held in November 22nd, 1980.
Presently, there are Ten faculties and a postgraduate school in the University. The faculties are: Agriculture, Arts and Islamic Studies, College of Health Sciences, Education and Extention Services, Law, Management Sciences, pharmaceutical Sciences and Veterinary Medicine. As the development programme is actively pursued, the following Faculties will be established: Food Sciences and Engineering.
The University statute established the Center for Islamic Studies in 1982. Its aim, among others, is to promote the study of and research in islam, Its instructions and related disciplines and its culture with special reference to the northern states of Nigeria. The Center runs a Diploma programme in Islamic Studies, which started in 1983, to assist in the manpower development of the locality and the country at large. the Center also runs Certificate Courses in Arabic and Islamic Studies.
In November 1982, the Sokoto Energy Reserach Center was established at the instance of the Federal Government. The Center was created not only to execute research in solar energy, but also to train and develop manpower in that area.
The posgraduate school of the University was established in 1983 for the training of graduates in variuos disciplines at the Masters and Doctorate degree levels. At the convocation ceremony held in December , 1986, the school produced its first PhD graduate in Chemistry.
The University moved most of its faculties and Service Departments to the main campus in 1982. Phase 1 of Students' hostels had already been completed and occupied.
The City Campus now houses the Faculty of Veterinary Medicine, the college of Health Sciences, Center for Islamic studies, Cibiyar Nazarin Hausa, the department of Extension Services, a few services units and three Halls of Residence for students' accommodation. The university Catering guest House, now named the University Guest Inn Limited, which runs on commercial basis, is located at Mabera Layout.
List of Faculties In Usmanu Danfodiyo University, Sokoto (UDUSOK)
There are about 18 faculties in the Usmanu Danfodiyo University, Sokoto. Those available faculties include the following:
Agriculture
Arts
Education & Extension Services
Engineering & Environmental Design
Law
Management Sciences
Chemical and Life Science
Pharmaceutical Science
Physical and Computing Sciences
Social Sciences
Veterinary Medicine
Allied Health Sciences
Basic Clinical Sciences
Basic Medical Sciences
Clinical Sciences
Dental Science
School of Medical Lab Science
Colleges
College of Health
List of Courses/Departments In UDUSOK
Courses offered in Usmanu Danfodiyo University, Sokoto are as follow:
Faculty of Agriculture
Agricultural Extension and Rural Development
Agricultural Economics
Animal Science
Crop Science
Fisheries and Aquaculture
Forestry
Environment and Soil Science
Agricultural Engineering
Degrees Awarded
B. Agriculture
B. Fisheries
B. Forestry
Faculty of Arts
English and Literary Studies
French
History and International Studies
Linguistics
Mass Communication
Nigerian Languages
Degree Awarded
B. Art (B.A)
Faculty of Arabic and Islamic Studies
Arabic
Arabic Literary Studies
Islamic Studies
Quran and Hadith Studies
Faculty of Education and Extension Services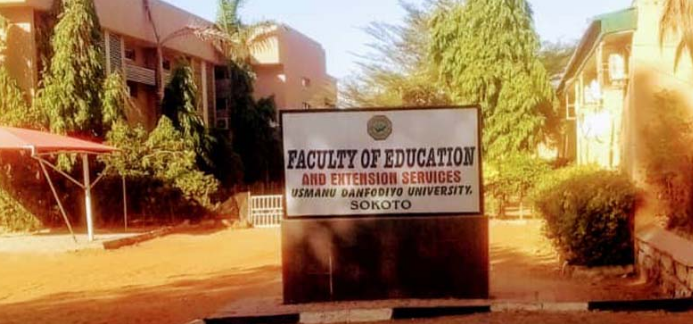 Adult Education and Extension Services
Curriculum Studies & Educational Tech.
Educational Foundations
Library and Information Science
Science and Vocational Education
Faculty of Engineering and Environmental Design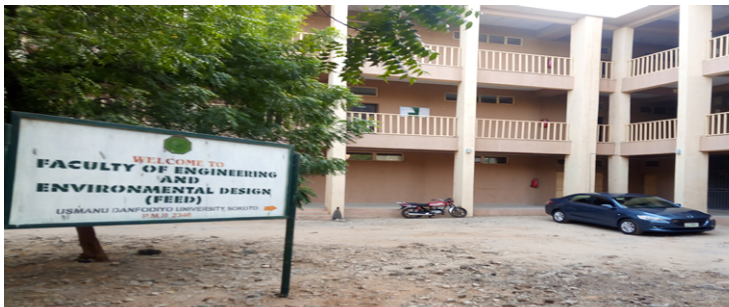 Civil Engineering
Electrical and Electronics Engineering
Environmental and Resources Management
Information and Communication Technology
Mechanical Enigineering
Faculty of Law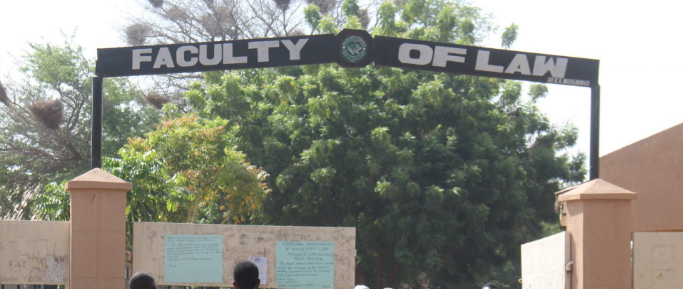 Islamic Law
Private and Business Law
Public Law and Jurisprudence
Faculty of Management Sciences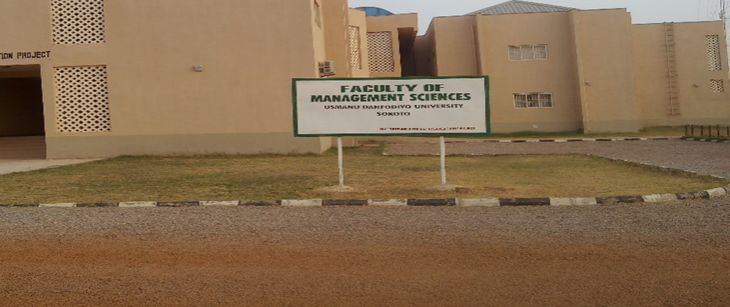 Accounting
Business Administration
Public Administration
Faculty Chemical and Life Sciences
Biochemistry and Molecular Biology
Biology
Energy and Applied Chemistry
Microbiology
Plant Science
Pure and Environmental Chemistry
Zoology
Faculty of Pharmaceutical Sciences

Clinical Pharmacy and Pharmacy Practice
Pharmaceutical and Medicinal Chemistry
Pharmaceutics and Pharmaceutical Microbiology
Pharmacognosy and Ethno Pharmacy
Pharmacology and Toxicology
Faculty of Physical and Computing Sciences
Computer Science
Geology
Mathematics
Physics
Statistics
Faculty of Social Sciences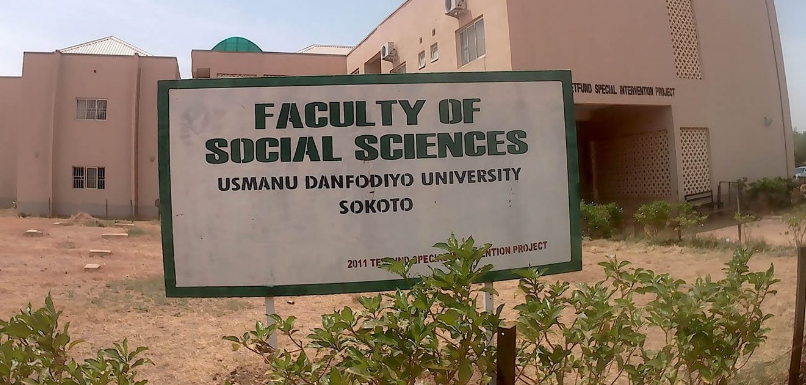 Economics
Geography
Political Science
Sociology
Faculty of Veterinary Medicine

Theriogenology and Animal Production
Veterinary Anatomy
Veterinary Medicine
Veterinary Microbiology
Veterinary Parasitology and Entomology
Veterinary Pathology
Veterinary Pharmacology and Toxicology
Veterinary Physiology and Biochemistry
Veterinary Public Health and Preventive Medicine
Veterinary Surgery and Radiology
Faculty of Allied Health Sciences
Human Nutrition and Dietetics
Nursing Science
Optometry
Physiotherapy
Radiography
Faculty of Basic Clinical Sciences
Chemical Pathology and Immunology
Haematology and Blood Transfusion
Medical Microbiology and Parasitology
Morbid Anatomy and Forensic Medicine
Pharmacology and Therapeutics
Faculty of Basic Medical Sciences
Anatomy
Medical Biochemistry
Physiology
Faculty of Clinical Sciences
Anaesthesiology and Intensive Care
Community Health
Internal Medicine
Obstetrics and Gynaecology
Ophthalmology
Orthopaedic and Trauma
Otorhinolaryngology
Pediatrics
Psychiatry
Radiology
Surgery
Faculty of Dental Science
Child Dental Health
Oral and Maxillofacial Pathology/Oral Medicine
Oral and Maxillofacial Surgery
Preventive and Community Dentistry
Restorative Dentistry
School of Medical Lab. Science
Chemical Pathology
Haematology
Histopathology
Immunology
Medical Microbiology
Important Posts:
UDUSOK Admission Requirements
Getting admission into any of undergraduate courses in the Usmanu Danfodiyo University, Sokoto (UDUSOK) as listed in the previous section of this article requires that the applicant must possess some minimum entry requirements in line with the provision of the university. Some of the major admission requirements into UDUSOK are as follow:
UTME
Candidates must have reached the age of 16.
Candidates must have at least 6 (six) "Cs (Credits)" grades in their O'level result (s). This must include English Language, Mathematics and three other subjects related to their course of study. For instance, a Candidate that wants to study law must have a "C" in English Language, Mathematics, Government/History, Economics and Literature in English.
Candidates must score at least 160 in JAMB UTME examination
Candidates must take UDU post UTME screening examination and must perform very well in the examination (Depending on the course of study)
Not more than ONE sitting results is accepted for admission into the Usmanu Danfodio University, Sokoto (UDUSOK)
Candidates must choose the correct subject combination for their courses.
Finally, candidates must meet the stipulated cutoff marks for their courses to gain admission into the university.
Direct Entry
Candidates must possess at least five (5) Credits in their O'level result. This must include English Language and Mathematics. However, two sitting result is not allowed.
Candidates must have also reached the age of 16.
Candidates are expected to get JAMB Directly entry form from JAMB to apply.
Candidates should have any of the following certificates: OND, ND, NCE, IJMB, Cambridge A level, BSc, HND, ICAN
Having read this article to this point, I believe that you have found it helpful. In case of further inquiries, kindly make use of the comment section below this article.
Do well to share this article to others via any of the available buttons below.