NDU Courses And Requirements 2023/2024 Academic Session: Have you been searching for the list of programmes that are offered in the Niger Delta University and their respective entry requirements? If yes, here is an article that will provide you with every information that you need about NDU Courses and Requirements.
About Niger Delta University (NDU)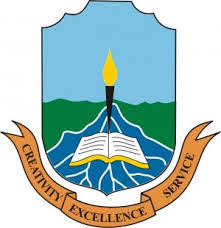 Niger Delta University (NDU) is a Bayelsa State Government funded university which is located in Wilberforce Island (an island of great historic significance) about 30 kilometers from Yenagoa – Bayelsa State capital. The logo reflects the riverine and petroleum-rich milieux of the State, while the Vision and Mission are summarized in the motto (Creativity, Excellence, Service).
Niger Delta University (NDU) was established in the year 2000 by Law. Academic work in the university kicked off in 2001/2002 with 1,500 students with seven faculties and the College of Health Sciences. Currently the University has the following faculties;
Arts
Education
Engineering
Law
Management Sciences
Sciences, Social Sciences
Agricultural Technology
Basic Medical Science
Nursing
Pharmacy.
There are three campuses; the main campus, Gloryland Campus, College of Health Sciences and the third, established in 2007 at the Bayelsa State capital, Yenagoa, where the faculty of Law is situated. Presently, the University has a total of Sixty-one programmes, fifty-six of which have full accreditation status, academic staff strength of over 1000 and student population of over 20,000.
Postgraduate courses started with five courses in 2011/2012, in the following areas: Fisheries, Biological Science, Physics, Geography and Environmental Management and Pure and Applied Chemistry.
In NDU, opportunities are made available to scholars to change their lives in a friendly environment. The academic and non-academic staff are creating a conducive academic environment focusing on the development of the abilities of students. The available twelve faculties provide diverse opportunities.
List Of Courses Offered In NDU (Niger Delta University)
The following are the complete list of 61 undergraduate courses/programmes spread across the 12 faculties in the Niger Delta University (NDU):
FACULTY OF AGRICULTURE
Agricultural Economics
Animal Science
Crop Science
Soil Science
Fisheries
FACULTY OF ARTS
English and Literary Studies
History and Diplomacy
Philosophy
Religious Studies
Theatre Arts
FACULTY OF BASIC MEDICAL SCIENCES
Biochemistry
Human Anatomy
Human Physiology
Medicine & Surgery
Medical Laboratory Science
FACULTY OF CLINICAL SCIENCES
Department of Anaesthesiology
Department of Community Health Medicine
Department of Paediatrics
Department of Obstetrics & Gyneacology
Department of Internal Medicine
Department of Psychiatry & Mental Health
FACULTY OF EDUCATION
Arts Education
Educational Foundations
Library & Information Science
Science Education
Social Science Education
Vocational & Technical Education
FACULTY OF ENGINEERING
Agricultural & Environmental Engineering
Chemical Engineering
Civil Engineering
Electrical/ Electronics Engineering
Marine Engineering
Mechanical Engineering
Petroleum Engineering
FACULTY OF ENVIRONMETAL SCIENCES
Architecture
Building
Environmental Management
Fine & Applied Arts
Quantity Surveying
Urban & Regional Planning
FACULTY OF LAW
Jurisprudence/Public Law
Private & Property Law
FACULTY OF MANAGEMENT SCIENCE
Accountancy
Banking and Finance
Insurance
Management
Marketing
Office Information Management
FACULTY OF NURSING
Community Health Nursing
Medical Surgical Nursing
Maternal and Child Health Nursing
Psychiatric and Mental Health Nursing
FACULTY OF PHARMACY
Clinical Pharmacy and Pharmacy Practice
Pharmacology & Toxicology
Phamaceutical Chemistry
Pharmaceutical Microbiology & Biotechnology
Pharmaceutics & Pharmaceutical Technology
Pharmacognosy & Herbal Medicine
FACULTY OF SCIENCES
Biological Science
Chemical Sciences
Computer Science
Geology
Mathematics
Microbiology
Physics
FACULTY OF SOCIAL SCIENCES
Economics
Geography
Mass Communication
Political Science
Sociology
Important Posts:
NDU Admission Requirements
Getting admission into any of undergraduate courses in the Niger Delta University (NDU) as listed in the previous section of this article requires that the applicant must possess some minimum entry requirements in line with the provision of the university. Some of the major admission requirements into NDU are as follow:
UTME
Candidates must have reached the age of 16.
Candidates must have at least 6 (six) "Cs (Credits)" grades in their O'level result (s). This must include English Language, Mathematics and three other subjects related to their course of study. For instance, a Candidate that wants to study law must have a "C" in English Language, Mathematics, Government/History, Economics and Literature in English.
Candidates must score at least 160 in JAMB UTME examination
Candidates must take NDU Post UTME screening examination and must perform very well in the examination (Depending on the course of study)
Not more than ONE sitting results is accepted for admission into the Niger Delta University (NDU)
Candidates must choose the correct subject combination for their courses.
Finally, candidates must meet the stipulated cutoff marks for their courses to gain admission into the university.
Direct Entry
Candidates must possess at least five (5) Credits in their O'level result. This must include English Language and Mathematics. However, two sitting result is not allowed.
Candidates must have also reached the age of 16.
Candidates are expected to get JAMB Directly entry form from JAMB to apply.
Candidates should have any of the following certificates: OND, ND, NCE, IJMB, Cambridge A level, BSc, HND, ICAN
Niger Delta University Website is: https://www.ndu.edu.ng
If you have any other questions about the NDU Courses and Requirements 2023/2024 Academic Session, kindly make use of the comment section.