The West Africa Secondary School Certificate (WASSC) is one of the qualifications that certify that you have gone through secondary education. Without WASSC you will not be qualified to seek admission into the higher institutions.
WASSC is an internationally recognised certificate that is undertaken across some of the West African countries (Nigeria, Ghana, Sierra Leone, Gambia and Liberia). It is anchored by the West Africa Examination Council.
Oftentimes, I have tried to figure out the reasons behind the low performance that is being experienced year after year in WAEC. They have been a repeated poor performance among candidates of WASSC even after going through many preparations and classes.
Most parents have sacrificed a lot to ensure that their children come from secondary school in flying colours but unfortunately, failure WAEC has them to look as if they have not done enough.
There are even students who took the pain of taking care of their academics by themselves; still, they were not able to make WASSC successfully. This occurrence has made people believe that it is not possible to get the West Africa Secondary School Certificate in one sitting as everyone desires.
Of course, this is fallacious in reality. It is quite unfortunate that some students think that the way they have been preparing for the examination is the best way it should be handled. If they could better, they are many more to put in as regards the preparation of the WASSC examination.
So many questions about ways to pass the WASSC examination have been asked on daily basis but fewer than expected solutions were provided.
Could this incessant poor performance among WASSC examination candidates be traced to a lack of thorough preparations? If the candidates have done all that is required of them to do, why then the failure?
These questions keep going through a lot of person's minds. The empathy for candidates of the WASSC examination is what led to my answering these questions through this post.
Though students have been trying their best according to them in preparation for the WASSC examination, there are still many things left undone.
If these aspects are dealt with on time, there is going to be a positive change in the results of WASSC examination candidates. If you know that you have written WASSC examinations and you were not able to make it at the first sitting or you are still preparing to write the examination, I am dedicating this article to you.
You do not have to take it for granted if you want to know that it is very possible to pass WAEC on the first attempt. At the end of this article, your mentality about how to pass WAEC very well would have changed for the better.
 Also, to those candidates who are preparing for NECO, NABTEB or the equivalent, I urge you to read this article carefully and try to put every guide therein into practice and you will be the one to testify of a positive result by yourself.
The tips that I am going to give you in this article are grouped into two; how you can prepare for WAEC and pass very well and what to do during the time writing the examinations.
Tips on best preparation techniques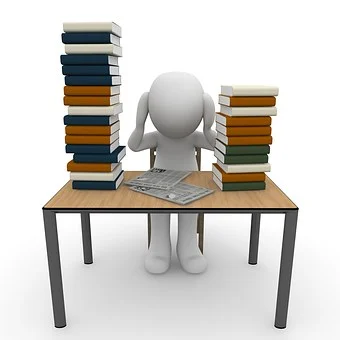 During the preparation of the WASSC examination, there are many things you should unavoidably do to ensure a successful outcome. This is what I am about to disclose to you and it is the Tips on best preparation techniques.
Do not start your preparation late
Some students do not start preparing for their examination and that is why most of them end up losing the confidence to write the examination successfully. The West Africa Examination Council Syllabus is very vast but can still be comfortably covered if enough time is allotted to it.
This technique is what so many do not tackle as required; they try to jam-pack the whole workload on themselves within a short period. Remember that the power of recency still holds for everything.
Once you do not take the time to prepare very well, you might end up remembering only the last part you prepared just before the examination. You do not know the actual area where questions will be taken from, that is the reason why it is pertinent that you read everything that is in the syllabus, and this requires enough time to accomplish.
The best rule here is that you start preparing for your WASSC examination as soon as you enter the senior secondary class, that is, from SS1.
Take your syllabus very serious
While preparing for the WASSC examination, you should take the senior secondary school syllabus very serious. Ensure that you have not left any stone unturned on the course of your study. This is another mistake some people make; they think that the WASSC examination is all about SS 3 class works.
Overlooking any of the classes will not do you any good at all as the syllabus is usually planned from SS1 to SS3 works.
Make sure you attend classes
The senior Secondary school period is a time when some students think that they are at liberty to do anything that they want including missing out from classes. You must be attending every class that you offer to be carried along in everything that going on.
Some students are ignorant of what they are supposed to know today because of their absence from classes and school.
As a good student who is expecting a good WASSC, you have to make yourself available in class at all times.
This is the major point that one should not take for granted. A very important quality of a good student is hard work. This can only be portrayed by the way such students read. Reading hard is not all about copying notes and be dumping.
Once you copy notes from the class, make sure that you read and study them to internalize what you have been thought in school.
In essence, as a good student, you are expected to maintain good study habits if you must make your WASSC in one sitting.
Participate in practical works
Practical aspects of the WAEC syllabus is usually the part that takes a greater percentage of the total score. Therefore, if you need a high score in your WAEC examination, you have to be serious with practical. Make sure to participate when your colleagues are doing the practical.
According to WAEC, they are few subjects that require both practical aspects and theoretical aspects. In this section, I am going to enlist those subjects for you. They include the following:
Physics
Chemistry
Biology, and
Agricultural Science
Study and master specimens
For each of the subjects that have practical aspects, there are always specimens for those. Specimens are just like a sample of what you are will be working on. These are what you are going to take your examination on.
It is very necessary that you study any given specimen very well and master it since the West Africa Examination Council is not going to bring questions from any specimen other than the ones given earlier to you. This is the easiest way to get a good WAEC examination that so many people do not take very seriously.
I assure you that you will score very well if you can handle your practical aspects which include the specimen very well. The best key to studying specimens is to get the sample and study it by yourself.
Also, while you study the specimens by yourself, please take note that the environmental conditions vary. As a result of these variations, you should take results that are obtained in your examination Centre laboratory more important than every other one that you have gotten on your own.
This is because your teacher is still going to be the one writing report for the practical performed by the students at the end of the examination. This report is going to be written according to observations in the laboratory.
Examples of Specimens for Practical
| | | |
| --- | --- | --- |
| S/N | Subjects | Specimens |
| 1 | Physics | Lens, Meter rule, simple pendulum, rectangular glass prism, Eureka Can, spiral strings, etc |
| 2 | Chemistry | Hydrochloric acid (HCl), Sodium hydroxide (NaOH), Pippete, Beakers, Bunsen burner, Uranium, Calcium carbonate (CaCO3), Ammeters, etc |
| 3 | Biology | Lizard, Cellophane bags, Distilled water, Vertebral systems, Frog, Egg York, Saliva, etc |
| 4 | Agricultural Science | Clay soil, Loam soils, Weevils, Compost manure, Tripod stand, Glass Cylinder, Oven, etc |
Make Use of Past Questions for your preparation
During the preparation stage of the examination, it is advisable to make use of past question papers for all the subjects. Reading your books with reference to past questions is just a way of discovering bonus questions.
Not only that, but it also helps to get your mind prepared for the kind of examination that you are about to embark on. This contributes a great deal to building self-confidence towards the exams.
In addition, it has been discovered that not less than 30% of every WAEC examination is a repetition of those questions that were asked in previous years. This is the major advantage of studying past questions during the preparation of the WASSC examination. Another advantage of making use of past questions is in the aspect of time management.
When you start preparing with past question papers, try to answer each session according to the allotted time or even less than that. By default, you notice a conditioned adaptation to finishing your examination every year before the given period. This is very important so that you would be able to manage your time even in the examination hall.
If you feel that what you are thought in school is not enough to make you pass your examination very well, it is a good idea to resort to extra morale classes. Not just about attending any kind of tutorial class anywhere, but you have to carefully choose the ones that will be beneficial to you.
Most times, attending several tutorial classes is usually time-wasting, that is the reason why you should be selective about the kind of class you attend.
You must ensure to avoid any relationship that keeps you from engaging in practices that contribute to the success of your academic. You must have someone or people that keep motivating you to work harder as you are preparing for the examination.
Engage in Group Reading
This can only be achieved by keeping good friends. If you have friends who read hard, you will always be challenged to work like them. You people should study together, ask yourselves questions, teach each other, learn from each other and practice together. This will help to build yourselves massively together.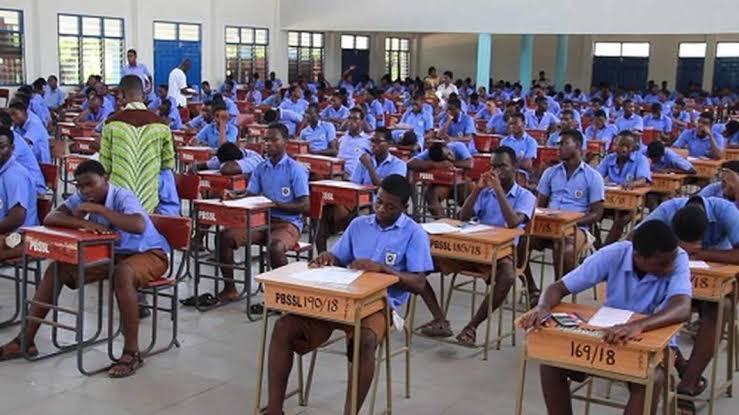 What to Do During Examination Period
During the examination period, ensure that you do the following for the success of your exams:
Know your examination timetable
Sleep very well before going to the examination
Do your revision regularly
Stay away from any form of distractions
Always go to your examination hall before time and relax
Avoid any form of malpractices
Write your exams very well before you submit
Ensure to review what you have written each time before your submission
Always be mindful of institutions and keep to them.
Eat good food
This is everything that you need to pass your WAEC examination with good grades. I hope that you have read through it and you will be ready to put them into practice.
In conclusion, it is more important that you put God first in all that you do so that he will perfect your efforts.
I wish you the best in your examinations. Ensure that you share this article to your friends and colleagues.
For any questions about how to pass the WAEC examination with good grades, kindly use the comment section below this article.