TASU Courses and Requirements 2023/2024 Academic Session: In this article, I will be showing the all the courses that are available for application in Taraba State University and their entry requirements.
If you are interested in getting TASU Undergraduate Admission but you are not sure of the courses that are offered in the university and you are expected to do in order to be offered the admission, kindly read this article to the end. Here, you are going to find out everything about their undergraduate courses and programmes.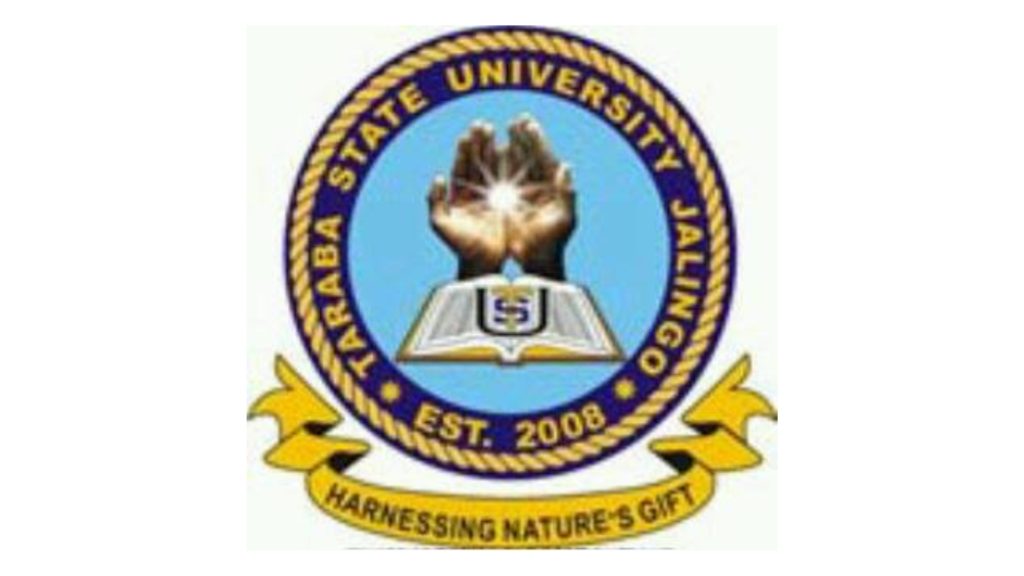 About Taraba State University (TASU)
Taraba State University also known as TASU is located in Jalingo, Taraba State Nigeria. The university was established by the Taraba State Government in 2008, to widen access to university education for Taraba State indigenes and promote economic growth and development in the state particularly and the country at large.
Taraba State University is set up to satisfy society's demand for discovery and dissemination of knowledge, upholding truth and social justice, rendering selfless service to the community, promoting and preserving academic freedom and fundamental values of the people and humanity in general. The University shall actively engage in teaching, research, and community service, taking into consideration the needs and aspirations of the people of Taraba State in particular and the country as a whole.
See Also: JAMB Cut Off Mark For All Institutions | Universities, Polytechnics And Colleges For 2023/2024
JAMB Change Of Course/Institution 2023/2024
List Of Courses Offered In Taraba State University (TASU)
The following courses are offered in the Six(6) faculties of Taraba State University (TASU):
Faculty of Education
Science Education.
Arts and Social Sciences Education.
Educational Foundations.
Faculty of Agriculture
Agronomy.
Animal Science.
Agricultural Economics & Extension.
Faculty of Social and Management Science
This is the list of Courses offered in TASU Faculty of Social and Management Science.
Political Science and International Relations.
Geography.
Sociology.
Mass Communication.
Economics.
Business Administration.
Accountancy.
Public Administration.
Islamic studies
Faculty of Science
Biological Sciences.
Chemistry.
Physics.
Mathematics and Statistics.
Computer Science.
Faculty of Arts
Language and Linguistics.
Religious Studies.
History and Archeology.
Faculty of Engineering
Agricultural and Bio-Resources Engineering.
Civil Engineering.
Electrical and Electronic Engineering.
Mechanical Engineering.
TASU Admission Requirements
UTME Admissions
(i) General Requirements
The Minimum entry requirement for admission into Taraba State University (TASU) is a Credit pass in five (5) subjects, including English and Mathematics, obtained at not more than two sittings. In addition, Taraba State University (TASU) conducts Screening Exercises for all candidates seeking admission into the University. Candidates are also to note that there are other requirements that may be specific to the faculty and/or a Program.
Read Also On: TASUED Admission Requirements
Direct Entry
Candidates must possess at least five (5) Credits in their O'level result. This must include English Language and Mathematics. However, two sitting result is not allowed.
Candidates must have also reached the age of 16.
Candidates are expected to get JAMB Directly entry form from JAMB to apply.
Candidates should have any of the following certificates: OND, ND, NCE, IJMB, Cambridge A level, BSc, HND, ICAN
Recommended Posts:
Top 12 Recognized Institutions Offering Graphic Design Courses In Nigeria | Universities And Colleges
Courses Offered In FUKASHERE And Admission Requirements
FULOKOJA Courses And Admission Requirements
FULAFIA Courses And Requirements
List Of Courses Offered In National Open University [NOUN]
List Of Nigerian Universities Courses And Admission Requirements
Kindly use the comment section if you still any other question about TASU Courses and Requirements 2023/2024 Academic Session.
Do well to share this article.