Are you looking for a Civil Service Job with a better pay? Do you want to change to a better job but you have not find one? If yes, make sure you take advantage of this great opportunity presented to the general public by the Akwa Ibom State Government.
The Akwa Ibom State Government Civil Service Commission invites the general public and all suitably qualified candidates for the application of the ongoing massive recruitment.
There are a lot of job opportunities that have been created in the different ministries within the state. These vacancies were created for the employment of Junior Staff into the Akwa Ibom Civil Service.
If you would like to know more about this ongoing recruitment, ensure that you go through article to the end.
Positions Available for Application And Requirements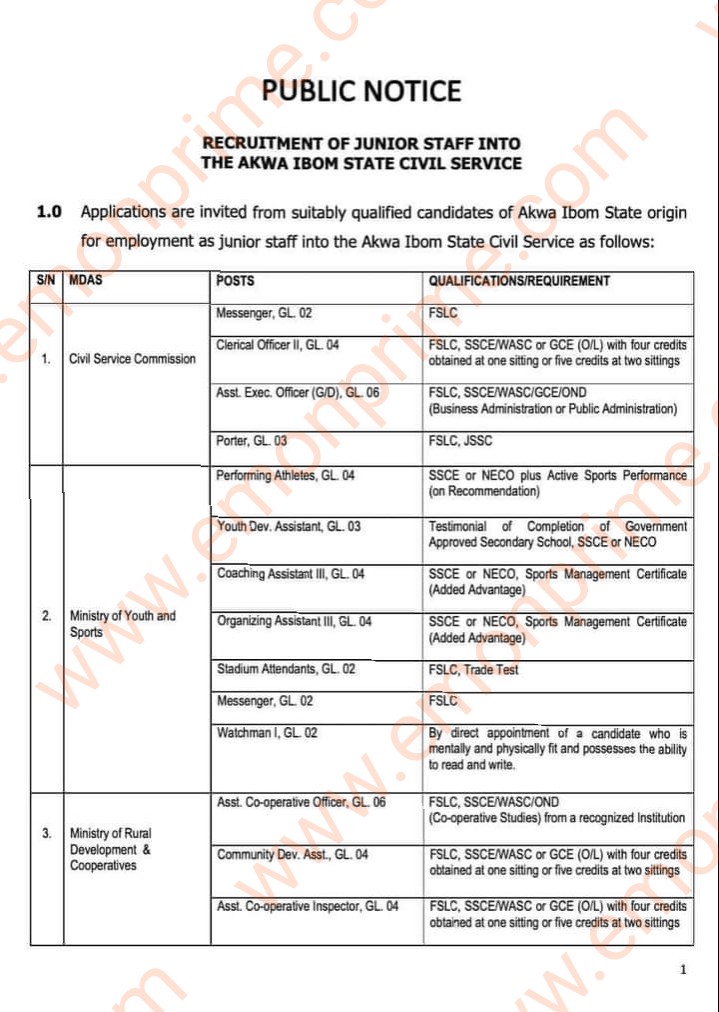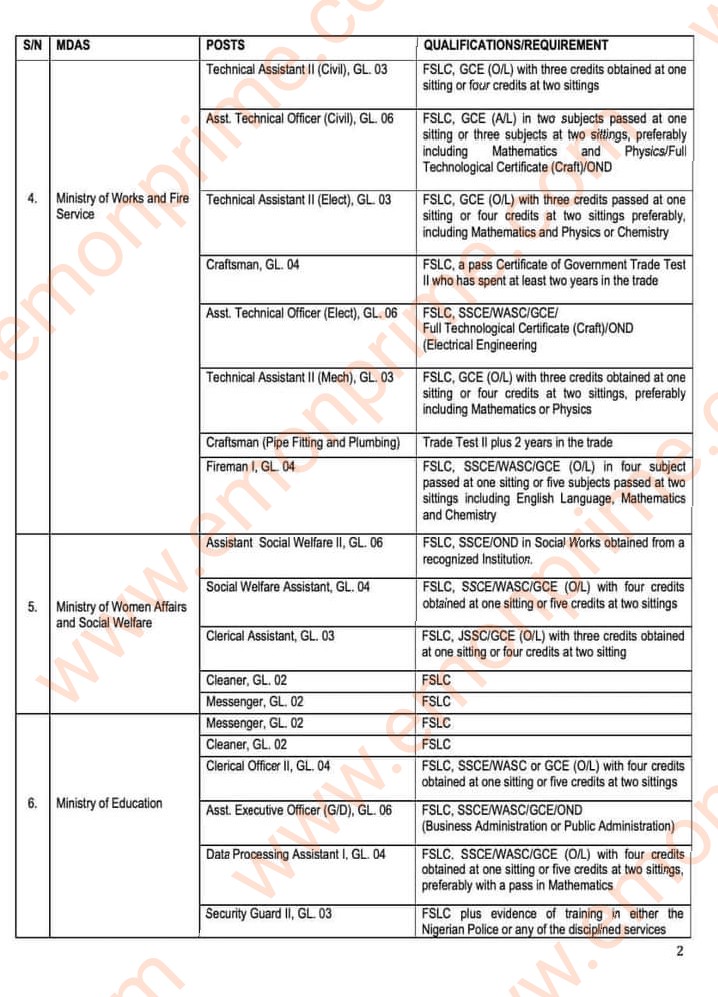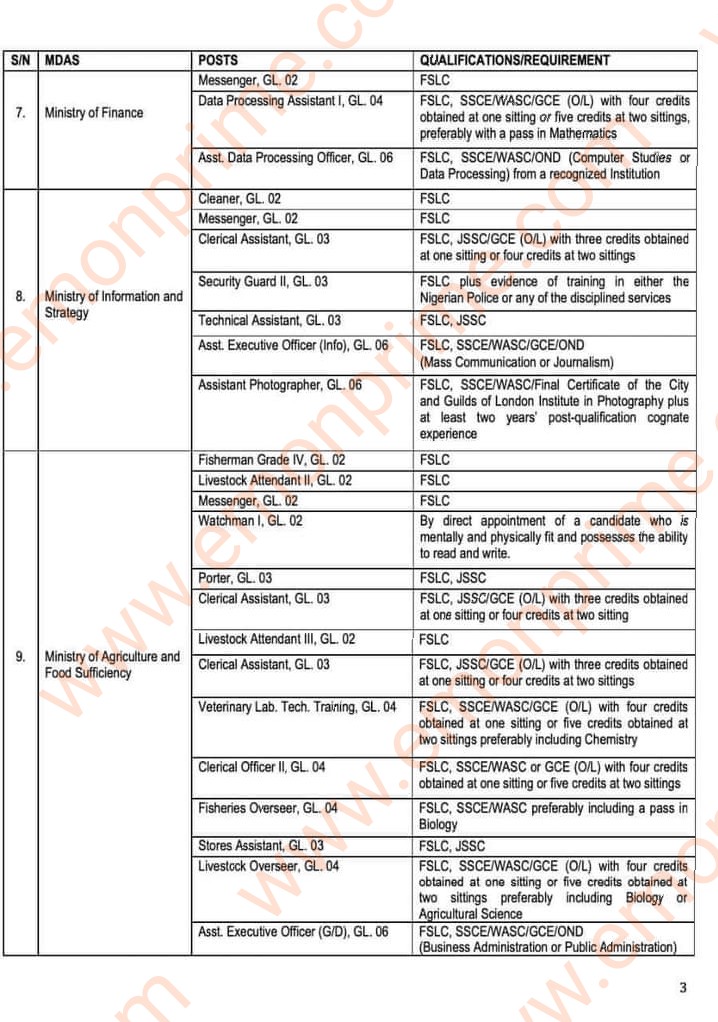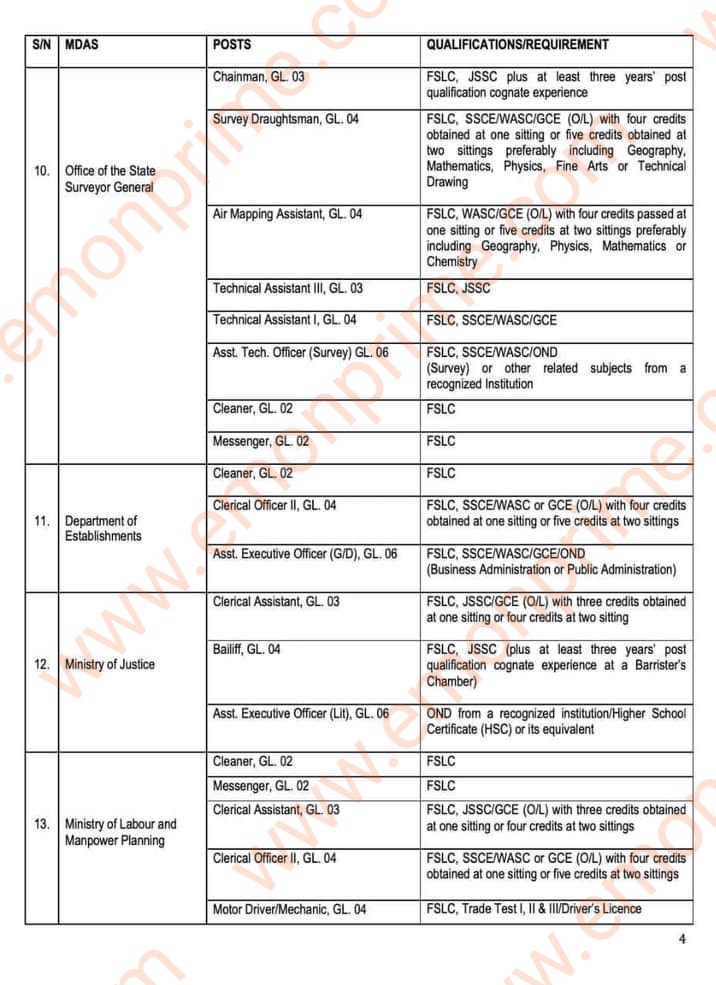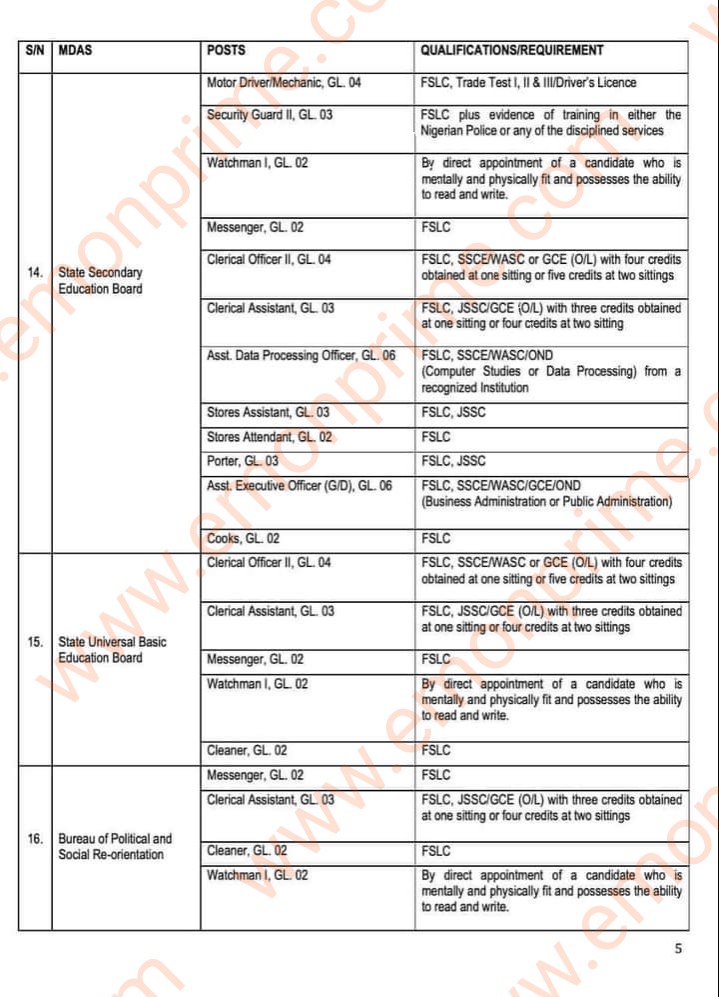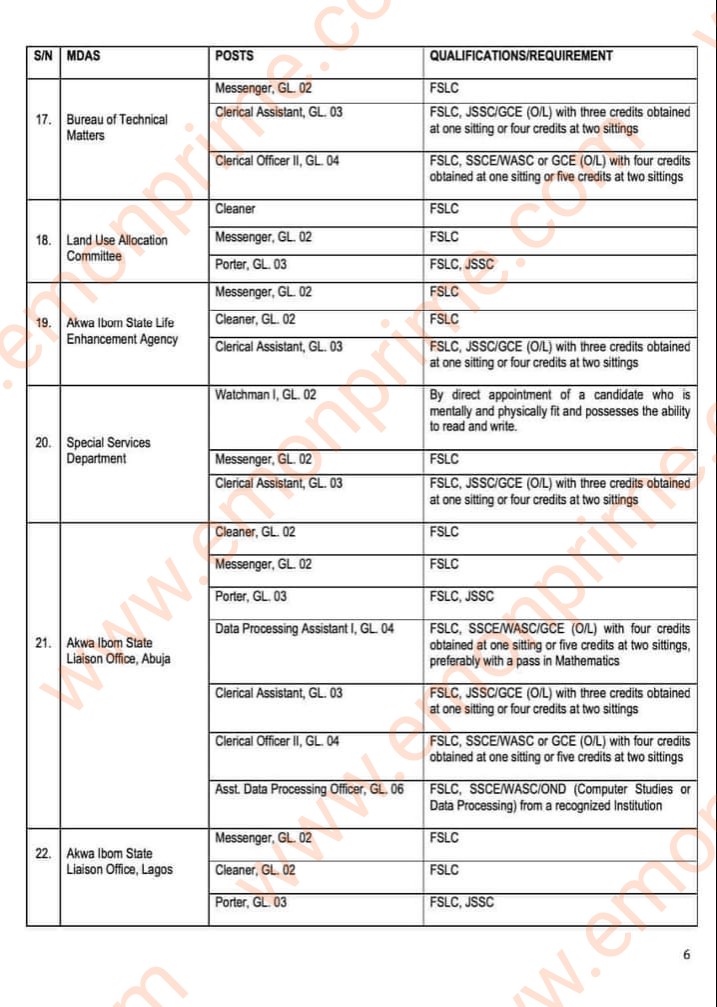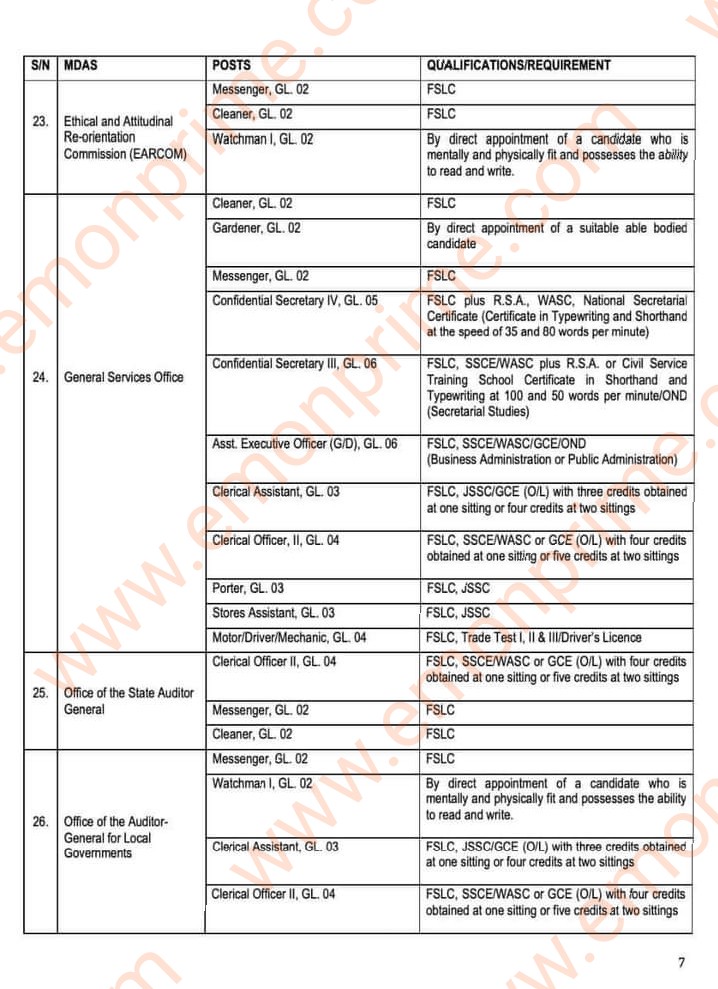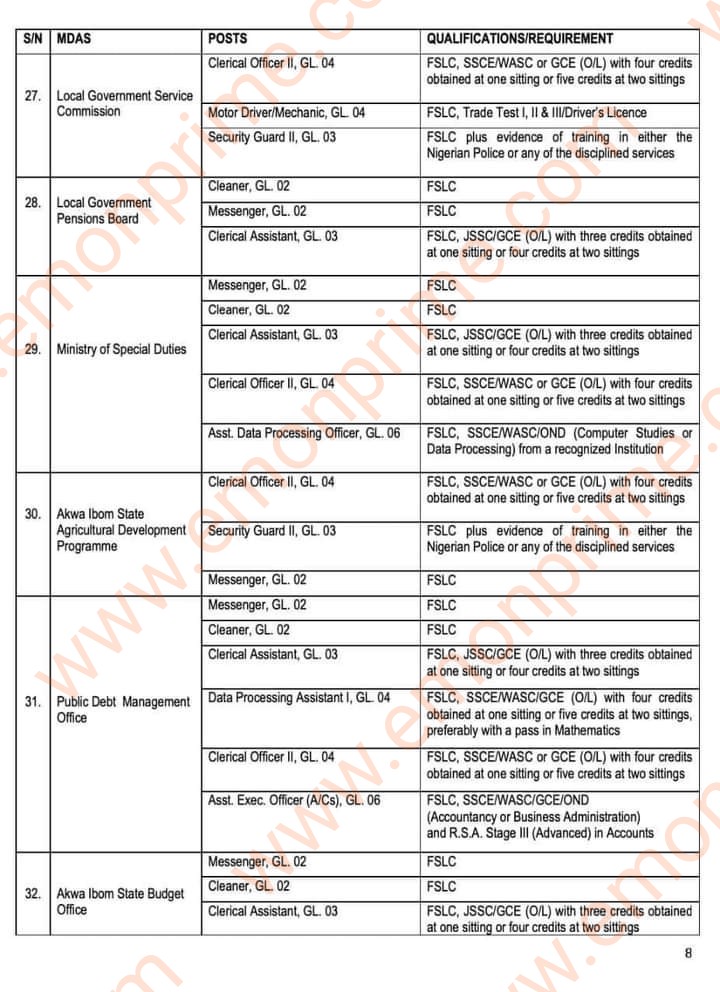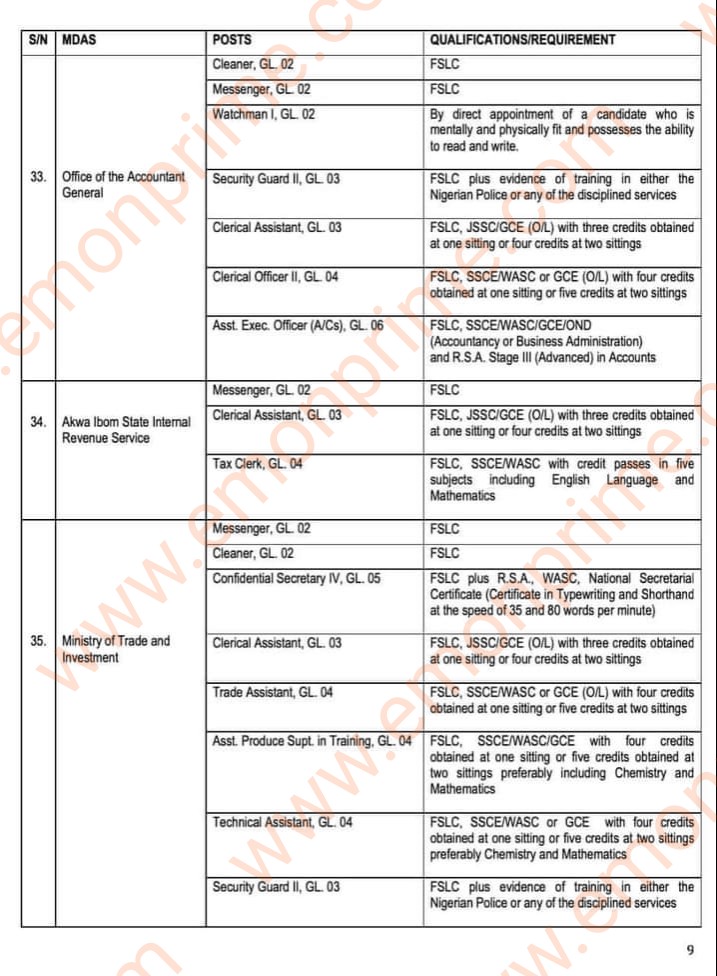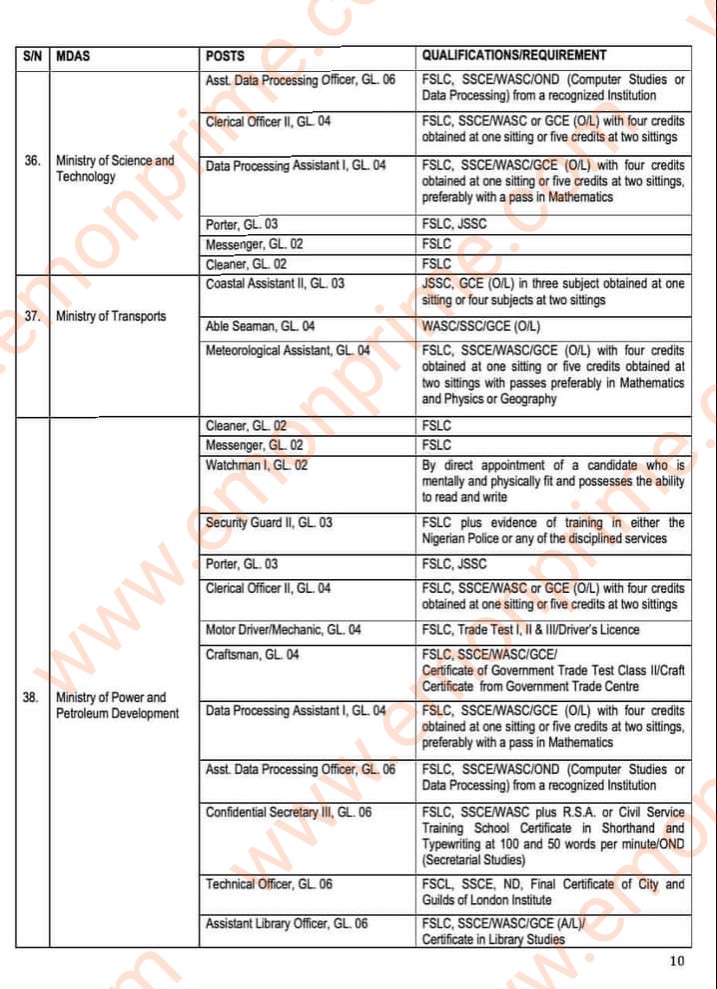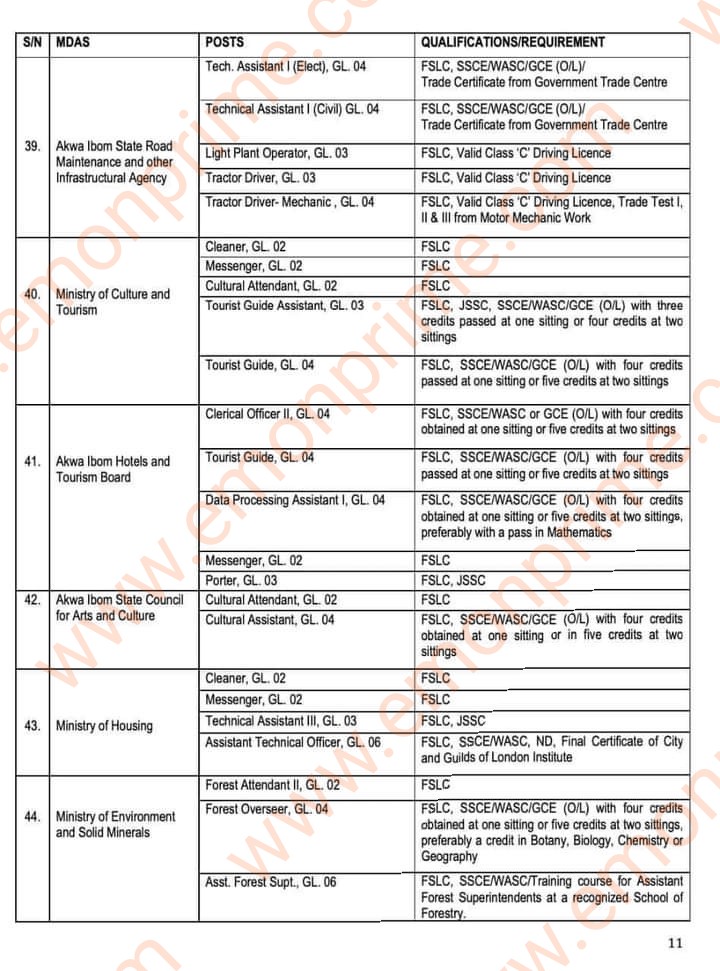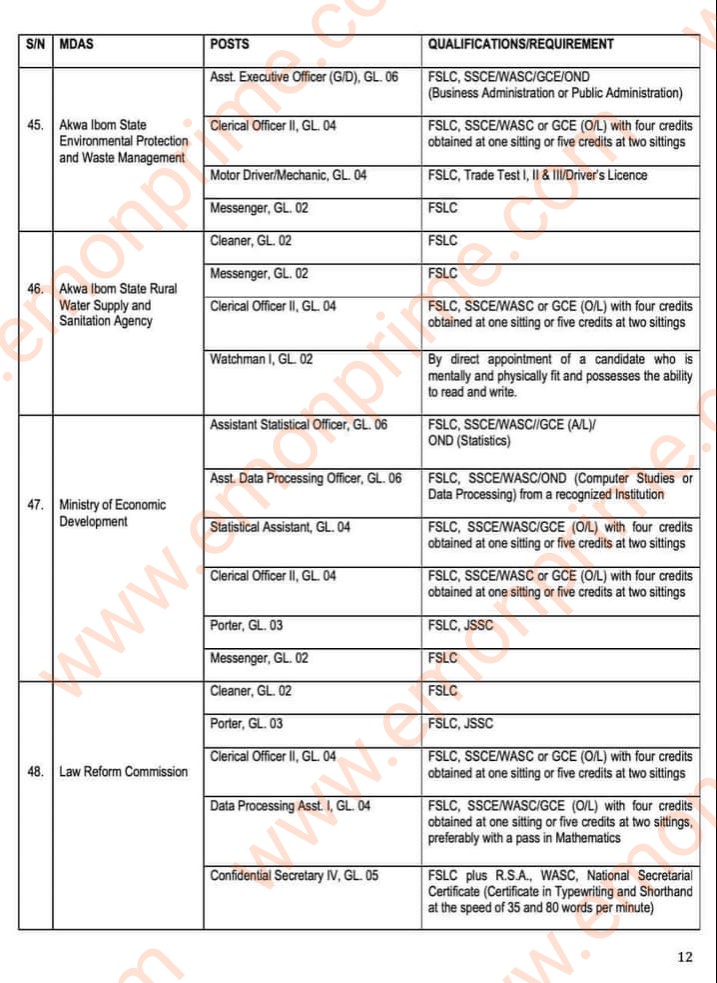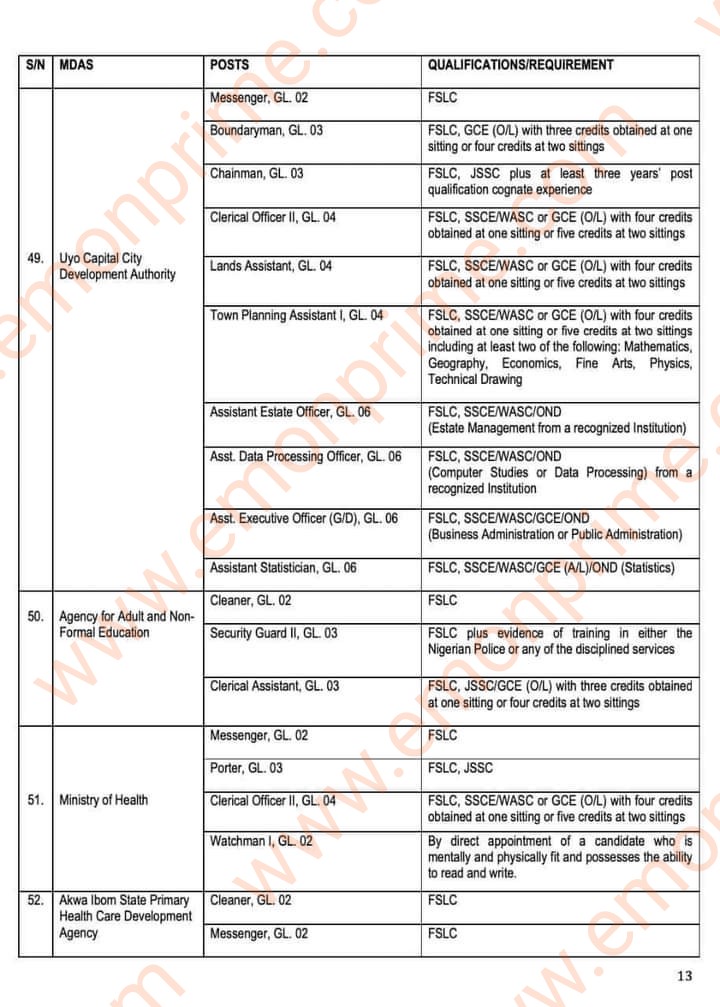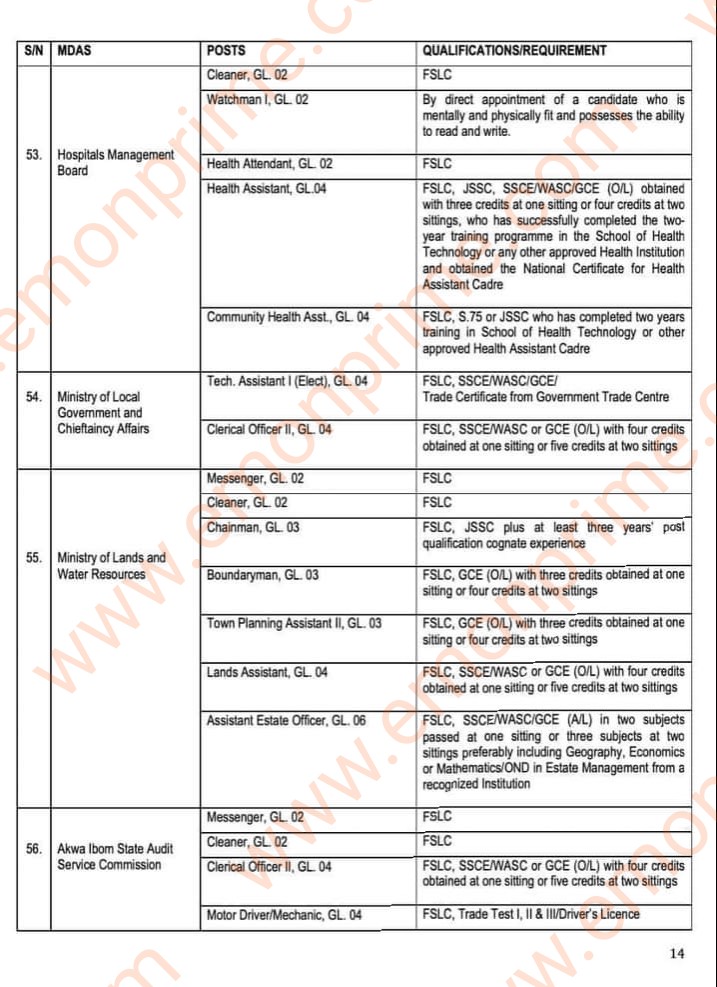 Related Posts:
Nigeria Air Force Recruitment | DSSC 31/2022 Enlistment Exercise
Nigerian Army Direct Short Service Commission Course Application
Nigerian Army Regular Recruit Intake Application
Nigeria Police Academy Application Form
FRSC Recruitment | See How To Apply
Nigeria Immigration Service Recruitment
Method of Application
To apply for the Akwa Ibom State Recruitment 2022, interested and qualified applicants are expected to submit a handwritten application together with photocopies of the following documents:
Educational Qualifications
Birth Certificate or Age Declaration
Certificate of Local of Origin
Change of Name/Affidavits (where applicable)
These documents are to be submitted to the Permanent Secretary/Head of Extra-Ministerial Department of the MDA of their choice.
How To Apply For Akwa Ibom State Civil Service Recruitment 2022 Online
If you want to apply for the Akwa Ibom State Civil Service Recruitment 2022 through the online platform, you have to follow this procedures given below:
Visit the Akwa Ibom Civil Service Commission portal at www. csc.akwaibomstate.gov.ng
Sign up here to REGISTER and CREATE NEW RESUME for Akwa Ibom State Government Jobs
Afterward, Sign-in Here and search for jobs; then simply apply
Sign in here
Please note that from time to time, the government will be advertising for recruitment; so be sure to check the job portal for openings when you can.
You can also login to modify your resume to suit any new role that you believe you are qualified for.
Application Period
Candidates should complete the application processes within 2 weeks from the date of release of this publication.
Note:
Each candidate is expected to submit single application for only one post. Duplication of application will not be entertained.
Condition of Service
The conditions of service in all positions are as prescribed by the Akwa Ibom State Civil Service.
Recommended Posts
If you have read this article and you think it will be helpful to someone, do not hesitate to share it using any of the buttons below.