This article is specially prepared for those who have been searching for the list of Courses in Robert Gordon University (RGU) Aberdeen in UK for undergraduate and postgraduate programmes.
Are you one of those who have been trying to apply for admission into the Robert Gordon University (RGU) Aberdeen and you have also been searching for the available courses in the institution?
If 'Yes' is your answer to the above question, then you have come to the right website for all your questions.
It is a nice choice to study in the Robert Gordon University (RGU) Aberdeen but before you proceed with the application for the admission, it is important to go through the available courses in the university.
In this article, the Emonprime Team will be giving you the detail of all courses that are available in RGU for application. Kindly read this article to the end if want to know more about this topic.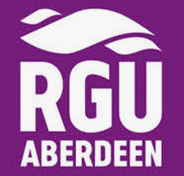 Key Facts About Robert Gordon University (RGU) Aberdeen
Robert Gordon University is a reputable university with international standard quality. It is located in the city of Aberdeen in Scotland, UK.
Over the years, the institution has been given many gold awards due to her effectiveness in providing quality education to the whole world from the Bachelor's Degree to Doctoral Degree level.
Some of the recent Gold Awards won by the institution are given in this section of the article as follow:
Top university in Scotland for Health Professions, Journalism, Architecture and Pharmacy. Top for graduate prospects – Guardian University Guide 2017
The Herald Education Award for Outstanding Business Engagement, 2019
Ranked 5th in the UK for universities that do most to boost graduate salaries – The Economist 2017
Top university for graduate jobs in Scotland – HESA July 2018
Overall Ranking
Rank 76 in The Guardian University League Tables 2020
Key Facts
Teaching Excellence Framework (TEF) : Gold Status
Employability rate : 97.6%
Total students : 16,000
Nationalities : 132 countries
See also: How to Secure Admission and Study Abroad | No EILTS or TOEFL Tests Required
List Of Undergraduate Courses Offered In Robert Gordon University (RGU)
A number of courses that are offered in the Robert Gordon University (RGU) Aberdeen include the following:
Business
Accounting
Account and finance
Accounting with Data Science
Management
Accounting and Management
Business with Finance and Economics
Business with Marketing Management
Art & Design
Painting
Design
Fine Art
Fashion and Textile Design
Contemporary Art Practice
Computing
Cyber Security
Digital Media
Computing Science
Creative & Culture Business
Digital Marketing
Media
International Tourism Management
Events Management
Engineering
Mechanical Engineering
Electronic and Electrical Engineering
Mechanical and Electrical Engineering
Mechanical and Offshore Engineering
Health Sciences
Occupational Therapy
Diagnostic Radiography
Dietetics
Physiotherapy
Nursing
Nursing – Children and Young People
Nursing – Mental Health
Nursing – Adult
Life Sciences
Biomedical Science
Forensic and Analytical Science
Food, Nutrition and Human Health
Pharmacy
Architecture
Architecture
Surveying – Quantity
Surveying – Building
List of RGU Postgraduate Courses
Postgraduate Courses that are available for application in the Robert Gordon University (RSU) include the following:
Arts and Design
Product Design
Jewellery
Fine Art
Fashion & Textiles
Business
Business with HR Management
Business with Marketing Management
Business with Strategic Risk Management
Business with Data Analytics
Oil and Gas Accounting and Finance
International Business Management
Procurement and Supply Chain Management
Business Leadership and Management
Accounting and Finance
Project Management
Financial Management
Business Innovation and Entrepreneurship
Computing
Cyber Security
Information Technology
Data Science
Creative and Culture Business
International Tourism and Hospitality Management
Corporate Communications and Public Affairs
International Marketing Management
Engineering
Petroleum Production Engineering
Oil and Gas Engineering
Drilling and Well Engineering
Solar Energy Systems
Biomedical Technology
Life Sciences
Clinical Pharmacy Service Development
Pharmaceutical Science
Architecture
Construction Project Management
Check the school website for more of the RGU postgraduate courses
General Admission Requirements into Robert Gordon University (RGU)
Before one could be considered for admission into the Robert Gordon University Aberdeen, the general admission requirements must be met by such applicant.
To find out more about the RGU General Admission requirements, please click HERE
Recommended Posts:
University of Calabria International Scholarship
Chevening Scholarship UK 2022-2023 | Fully Funded
USTC Scholarship China 2022 | Fully Funded
University Of Alberta International Scholarship Award
York University Tentanda Via Awards For International Students In Canada
Click HERE for all ongoing International Scholarship Awards
I hope this article has answered your questions about the Courses in Robert Gordon University (RGU) Aberdeen in UK.
Do well to share this information with others.