If you had participated in the just concluded UNIABUJA Post UTME Screening Exercise, make sure you pay ac lose attention to all the information that I am going to share with you. In this article, I am going to reveal every information about the UNIABUJA Admission Lists 2023/2024.
First of all, I would start by answering some of the important questions that are being asked repeatedly by prospective undergraduate students of University of Abuja who are waiting for the release of the admission lists.
Is UNIABUJA Admission List Out for 2023?
Yes, the UNIABUJA Admission list for the 2023/2024 academic session is finally out. The management of the University has made this known to the general public and candidates who applied for University of Abuja undergraduate admission. On this note, concerned applicants are advised to the admission portal to confirm their admission status respectively.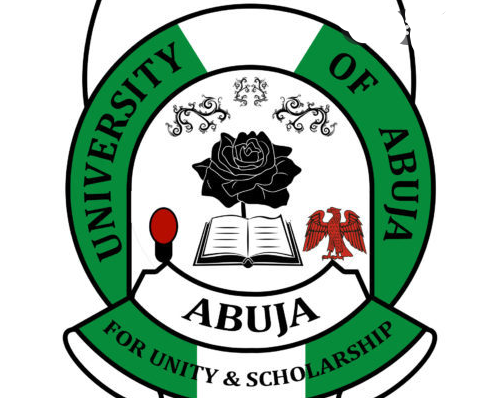 What Is UNIABUJA Admission Cut Off Mark?
The University of Abuja (UNIABUJA) admission cut off mark for 2023/2024 academic session undergraduate admission is a minimum of 180. This is the score that qualifies all the candidates to get admission into UNIABUJA. You should also note that the general admission cut of mark is different from the departmental cut off mark. However, it recommended that you read more about JAMB Cut Off Mark For All Institutions | Universities, Polytechnics And Colleges For 2023/2024 for more information.
How to Check UNIABUJA Admission List
There are two major ways to check the University of Abuja (UNIABUJA) admission list online:
Via JAMB Portal
Via the School Portal
How to UNIABUJA Admission on JAMB Portal
UNIABUJA Admission lists can be checked on the JAMB official admission portal by following the processes given below:
Step 1: visit the official JAMB website at: www.jamb.gov.ng
Step 2: Login to the JAMB SERVICE WEBSITE (E-FACILITIES) with your email address and password (that is the one you used during the JAMB registration
Step 3: Go to "Admission Status"
Step 4: Go to "Access My CAP"
Step 5: Click on "Check Admission Status"
Step 6: If you are admitted, your CAP will show "ADMITTED" with the course that you are admitted into and the institution (University of Benin). If you are not admitted, it will show "NOT ADMITTED"
Check:
How to Check Admission List on University of Abuja Portal
To check your admission status on the UNIABUJA Portal, follow the procedure given below:

The official portal for checking University of Abuja admission list is https://cdlce.uniabuja.edu.ng/admissionlist/
Open the portal on your browser (such as Chrome, Phoenix, Mozilla firefox e.t.c)
Check for your Admission Application Number
Confirm your full name
See if you have been offered admission into the course you application
Proceed to the next instruction below.
What to Do After Getting Admission into UNIABUJA
Now that you have successfully undergone Screening Exercise, you are henceforth expected to:
Download your Admission Letter
Make payment of your ACCEPTANCE OF ADMISSION and print the Receipt
Prepare all the Originals of your Documents/Credentials
Present yourself for physical Credential Screening Exercise at our Complex at the Permanent Site.
Check: Official UNIABUJA Courses And Admission Requirements
AFTER THE SCREENING EXERCISE:
Visit https://t.me/uniabujacdlce to join our Telegram Information Channel
Prepare your Files and stay glued to your phone and Email for an announcement on the Submission.
Proceed To Make Your School Fee Payment and Register Your Courses on the Portal (https://portal.uniabuja.edu.ng)
After payment of School Charge/Fees and Course Registration, click to GENERATE YOUR MATRIC NUMBER on the Portal. Please Note: You will not be able to generate your Matric Number on the portal until School Fee Payment is made and your Courses are registered on the Portal.
Having generated your Matric Number, you shall be expected to henceforth login to the Portal using your newly-generated Matric Number as the username and your Surname (in small letter) as the password.
Visit https://moodle.uniabuja.edu.ng to explore all Electronic Study Materials and participate in all your online Learning Activities.
Explore pre-recorded Lecture Videos on https://www.youtube.com/uniabujacdlce
TO ACCESS LMS:
>Visit LMS via https://moodle.uniabuja.edu.ng,
>Input your own Matric Number such as 22/204ss/001, 22/206mg/007, etc. (in small letter) as the username>Enter uniabuja (in small letters) as the password.
Should there be any need to contact us, kindly use any of the Support Channels stated in the attachment below.
I hope you have found useful information in this article. In case you have any other questions about UNIABUJA Admission Lists 2023/2024 Academic Session, kindly make use of the comment section below this article.
Do well to share this information with others.