CRUTECH Courses And Requirements 2023/2024 Academic Session: This is important information that you cannot afford to miss. The Cross River State of Technology (CRUTECH) has reviewed the list of available undergraduate courses for the 2023/2024 academic session.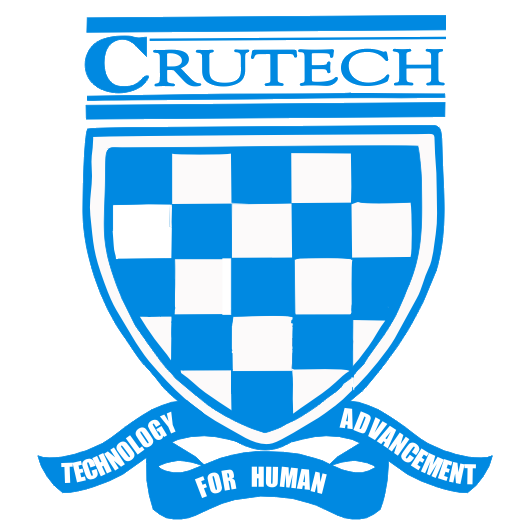 The Cross River University of Technology was established in August 2002 by Cross River State Bill No. 9 recently amended as Bill No. 6 of 2004. The Cross River University of Technology is an outcome of a merger of three former tertiary institutions (The Polytechnic, Calabar, the College of Education, Akamkpa and the Ibrahim Babangida College of Agriculture, Ovonum, Obubra) owned by the Cross River State Government.
The university is established primarily to provide basic training and research and to impart research skills to equip Nigerians of various backgrounds in all areas of technology. Emphasis is however placed on catchment areas of the university to enable the exploitation of the enormous natural resources for sustainable development of Cross River State. The university is a body corporate with perpetual succession and a common seal.
The Cross River State University of Technology also known as University of Cross River (UNICROSS) is a State-owned university that is located in South-Southern geopolitical zone in Nigeria. The university offers range of undergraduate courses.
In this particular post, I am going to be discussing the undergraduate courses that are offered in the university. If you are prospective applicant of the CRUTECH Admission or you are interested in making the university one of your choices of institution during JAMB Registration, just that this article will be very important to you.
List of CRUTECH courses that I am going to discuss in this article are all under the following faculties:
Faculty of Agriculture & Forestry
Faculty of Basic Medical Sciences
Faculty of Communication Technology
Faculty of Education
Faculty of Engineering
Faculty of Environmental Sciences
Faculty of Management Sciences
Faculty of Sciences
The courses that are accredited in all these faculties are as shown below.
See Also: CRUTECH First Choice Admission Screening Exercise 2023/2024 Academic Session
List of Courses Offered In CRUTECH
Accounting
Agricultural Science and Education Agriculture
Animal Health and Environmental Biology
Architecture
Biochemistry
Biological Science (S)
Biology
Business Administration
Business Education
Chemical Sciences
Chemistry
Civil Engineering
Computer Science
Education and Biology
Education and Chemistry
Education and Mathematics
Education and Physics
Educational Administration and Planning
Educational Foundations and Administration
Electrical/Electronics Engineering
Estate Management
Fisheries
Forestry and Wildlife
Guidance and Counselling
Hospitality and Tourism Management
Human Anatomy
Human Kinetics and Health Education
Library and Information Science
Marketing
Mass Communication
Mathematics
Mathematics With Statistics
Mechanical Engineering
Medical Biochemistry
Microbiology
Physics
Physiology
Plant Science and Biotechnology
Psychology
Statistics
Technical Education
Urban and Regional Planning
Visual Arts and Technology
Wood Production Engineering
See Also: JAMB Cut Off Mark For All Institutions | Universities, Polytechnics And Colleges For 2023/2024
CRUTECH Admission Requirements
Getting admission into any of undergraduate courses in the Cross River University of Technology (CRUTECH) as listed in the previous section of this article requires that the applicant must possess some minimum entry requirements in line with the provision of the university. Some of the major admission requirements into CRUTECH are as follow:
UTME
Candidates must have reached the age of 16.
Candidates must have at least 6 (six) "Cs (Credits)" grades in their O'level result (s). This must include English Language, Mathematics and three other subjects related to their course of study. For instance, a Candidate that wants to study law must have a "C" in English Language, Mathematics, Government/History, Economics and Literature in English.
Candidates must score at least 160 in JAMB UTME examination
Candidates must take CRUTECH Post UTME screening examination and must perform very well in the examination (Depending on the course of study)
Not more than ONE sitting results is accepted for admission into the Cross River University of Technology (CRUTECH)
Candidates must choose the correct subject combination for their courses.
Finally, candidates must meet the stipulated cutoff marks for their courses to gain admission into the university.
Direct Entry
Candidates must possess at least five (5) Credits in their O'level result. This must include English Language and Mathematics. However, two sitting result is not allowed.
Candidates must have also reached the age of 16.
Candidates are expected to get JAMB Directly entry form from JAMB to apply.
Candidates should have any of the following certificates: OND, ND, NCE, IJMB, Cambridge A level, BSc, HND, ICAN
Read More On: CRUTECH Admission Requirements
Important Posts:
You can make use of the comment section under this article if have any questions about CRUTECH Courses and Requirements 2023/2024 Academic Session.
Do not forget to share this article with others.