Requirements For Account Upgrade in UBA | Online and Offline
This article is specially prepared for all the existing customers of the UBA Bank and every other intending customer who wish to get good about the requirements for account upgrade and how it is done.
Are you a customer in the United Bank for Africa (UBA) and you have been trying upgrade your account number from one lower tier to a higher tier but you are still search about the requirements that are accepted in the bank for the service?
If you response to the questions above is 'Yes', and you are reading this article, just know that you are threading on the right site where correct answers shall be provided to all your questions.
In this article, I shall be revealing all the secrets behind account upgrade in any branch of the United Bank for Africa (UBA) around the world. All you have to do is to read this article carefully to the end if you really want to get detailed information.
Related Post

UBA National Essay Competition

Tony Elumelu Foundation $5000 Seed Capital Entrepreneurship Programme
What Is Bank Account Upgrade?
Bank Account upgrade means the process of streamlining and re-validating you bank account to fit in with the expected services desired by the bank customer. It is the act of ensuring that the information matched with a customer's bank account is best for the kind of transactions that the customer prefers.
Account upgrade can also be defined as the process of changing one bank account from one Tier to another, from lower Tier to a higher one, from one type of account to another type and so on.
For example, an account can be upgraded from a Freba account to General Savings account, from Savings to Current, from children's account to normal business accounts and many other instances.
In the next section of this article, you are going to see the reasons why one Bank Account can be changed from one level to another.
Why Do You Upgrade Bank Account?
The reason why one can decide to upgrade his or her Bank Account is not limited to one. A lot of cases might require that a customer get his or her bank account upgraded for the proper functioning and good access to quality services.
Some of the reasons why we do account upgrade include:
1. To Enjoy Special and More Quality services
It is important to upgrade you bank account if they are some operation that you could not access as a result of the level or tier at which your account is operated.
Sometimes, they are some kinds of services that you might want to access but due to the way your account is restricted according to the terms and programmes of the banking system, you will not have access to such until you upgrade your account to match with such services.
For example, if a customer opens a student's account, such customer will be limited to services that are allowed only for students' accounts.
From experiences, it is obvious that most of the students' type of bank accounts will not allow the customer the withdrawal and deposit of amount bigger than Twenty Thousand Naira (N2000.00) at once.
If you have experienced this kind of challenge before in your account and you would like to change it, the best and only thing you are going to do is to visit the nearest UBA bank branch around you for account upgrade.
2. To Update Your Personal Information
Another reason why a customer can upgrade account is to update and validate some personal information that is attached to the account.
During opening of bank account they are some information that a customer may not have added or wrongly imputed but have realized that it has become necessary for those information to be added or corrected, the bank option for such case is to upgrade your account and update those information needed.
3. To Enjoy Better Interest Rates
The money you keep in a savings account or certificate of deposit (CD) is unlikely to earn you a lot of interest, especially in today's environment. But that doesn't mean you shouldn't chase the highest interest rate possible.
Maybe your bank only offers 0.30% interest on a savings account, whereas another bank might offer 0.70%. Even though 0.70% isn't a very high rate at all, and it won't amount to much interest on an annual basis unless you have a lot of money in savings, it still pays to go after an interest rate that's more generous.
Remember, a savings account is the best place to stash your emergency fund. But you might as well earn as much interest on that money as you can.
4. To Avert Some Unnecessary Charges
Some banks are notorious for charging different types of fees. Now some of those fees may be avoidable. For example, if you make a point not to overdraw your checking account, you won't be hit with any overdraft fees.
But other fees may be harder to avoid. If your bank charges an account maintenance fee, for example, you may be losing money month after month for no good reason. And if so, it could be time for a change. Hence, the need for account upgrades.
5. To Enjoy More User-Friendly Tools
Even if you keep your money at a physical bank, you may do most of your actual money-transferring and managing online. But if your bank's mobile app or website offers a poor user experience, then it could pay to move your money over to a bank that employs better, more easy-to-use technology.
It especially pays to switch banks if your bank's mobile site crashes often. That's the sort of instability you shouldn't have to deal with as a customer.
Requirement For Account Upgrade in UBA
For a successful Account Upgrade in UBA, customer would be required to visit any of the nearest UBA Bank branch to him or her with the following documents:
1. A functional Phone Number that is connected the account to upgraded
2. Customer's Bank Verification Number (BVN)
3. Functional Email Address linked to the account
4. A valid and approved Identity Card (ID Card)
5. Current Utility Bill (most times, not older than 3 months). This could NEPA bill, Waste Disposal bill, Driver's License or International Passport.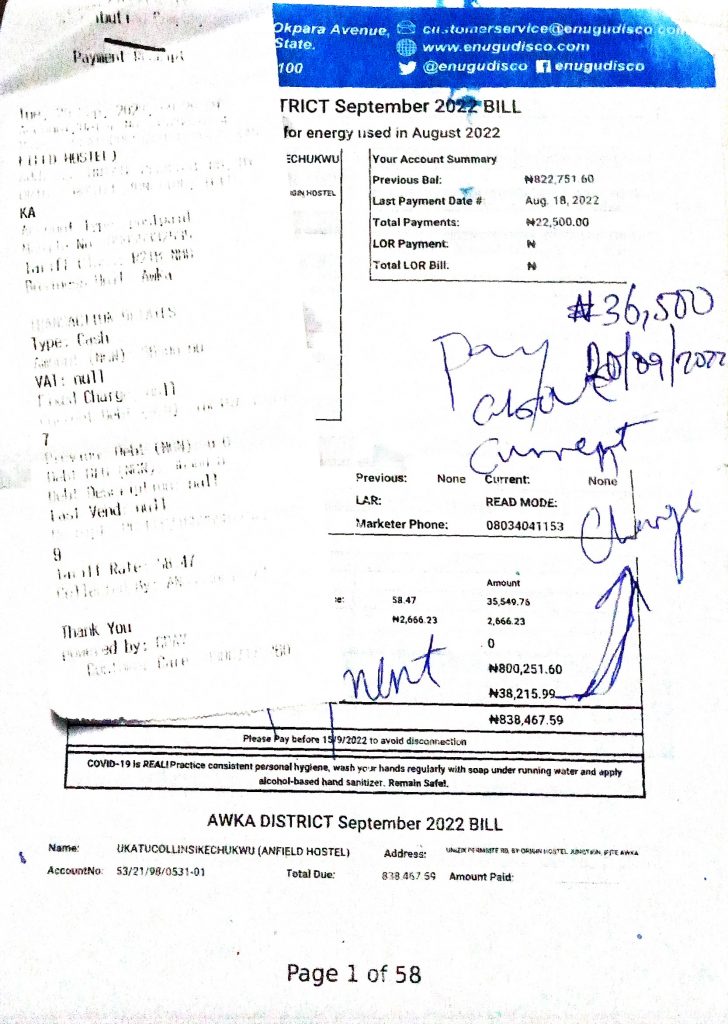 See Also:
How To Use MTN MoMo | What You Need To Know About Mobile Money
How To Upgrade Account In UBA Bank
Account upgrade can be done in any of the branches of UBA Banks across the country. If you want to upgrade your UBA Bank Account, you should follow these simple procedures given below:
1. Visit the nearest UBA branch to you.
2. Reach out to the next available agent at the bank.
3. Request for "Account Upgrade".
4. You will be given the UBA Bank Account Upgrade form to fill.
5. Next, fill the form with all your valid information in the required field on the form.
6. Check through to see that you have entered the right information in the correct field on the form.
7. Now submit the filled form to the agent who gave it to you.
8. Instantly your request will be reviewed and all information provided verified.
9. After your request has been accessed and approved your account will be upgraded instantly.
UBA Account Upgrade Form
During the period of account upgrade, as stated in the previous section, you would have to go to any UBA branch that is nearest to you. once you get there, you would be issued with the Account Upgrade Form.
In this section of the article, I will be showing you what the account upgrade form looks like and how you can correctly fill the form in the bank. You can download the Account Upgrade E-Form by clicking on the link below:
Things You Should Note About The Account Upgrade Form
At the Address Section, make sure fill the exact Address as it is on any Utility Bill that you are using for the upgrade.
Make sure that the Phone Number, Name and the Signature you have provided on the upgrade form are as the same as they appear on your Account Information.
If you have forgotten your Bank Verification Number (BVN) but you are using MTN, GLO, 9MOBILE and AIRTEL, you can recover it by dialing *565*0#. Remember that service Fee is Twenty Naira (N20) only.
If you need any assistance on how to complete you upgrade form, there is always Customer Care Unit inside any UBA Branch. They are always ready to assist you in any way.
How To Do UBA Bank Account Upgrade Online
You cannot do you bank account upgrade online due to security reasons. As at the time of publishing this article, UBA or any other banks in Nigeria have not yet established any platform whereby customers can do their account upgrade by themselves.
You must follow the bank recognised procedures for the upgrade to avoid any issues.
Recommended Posts
Analyst, Devops Automation Jobs At Firstbank – IT Boot Camp CTO
FirstBank Graduate Trainee Programme | See How To Apply
Nestle Nigeria Technical Training Programme
INEC Recruitment For 2023 General Election | Apply Now
Nigeria Immigration Service Recruitment
How Long Does It Take To Upgrade Account In UBA
On the customer's part, you would have to spend a very short period of time fulfilling your own role in the bank, that is, filling and submitting the account upgrade form in the bank. This is not expected to take more than 30 Minutes (if customers are not much in the bank).
While on the bank part, officially, Account Upgrade processes is usually completed within 24 hours after submission of the form.
Can NIN Be Used For Account Upgrade in UBA?
Yes,
You can use the Nation Identity Card with the NIN in paper form or in the card form for your Bank Account Upgrade in UBA. You are you expected to submit this as part of the requirements for a successful account upgrade.
Check the requirement section for more information.
Can Account Upgrade Be Done On The UBA Bank App?
No, you cannot do your account upgrade on bank App.
The UBA Bank App is just programed for other financial transaction but not for upgrade. You must visit the bank to do it.
UBA USSD Banking Codes
| | |
| --- | --- |
| Transaction Type | USSD Banking Shortcode |
| Check balance | *919*00# |
| Airtime Top-Up for Self | *919*Amount# |
| Airtime Top-Up for Others | *919* Phone number*Amount# |
| Transfer to UBA Account | *919*3*account number*Amount# |
| Load UBA Prepaid Card | *919*32# |
| Transfer to Other banks | *919*4*account number*amount# |
| Pay bills | *919*5# |
| Block Debit Card | *919*10# |
| Freeze Online Transactions | *919*9# |
| Retrieve BVN | *919*18# |
| ATM cardless withdrawal | *919*30*Amount# |
| My Bank Statement | *919*21# |
| Generate OTP | *919*8# |
| Buy Data (Self) | *919*14# |
| Buy Data (3rd Party) | *919*14*PhoneNumber# |
| Smile Data Top-up | *919*23# |
| Deactivate UBA USSD code | *919*911# |
| Self-Enrolment – Registration | *919*0# |
| Baba Ijebu Wallet Funding | *919*26*1# |
| Bet9ja Wallet Funding | *919*22*walletID*amount# |
| Betking Wallet Funding | *919*26*amount# |
| Lottomania Wallet Funding | *919*26*2# |
| ARM Pensions | *919*27*1# |
| Oak Pensions | *919*27*2# |
UBA Airline Tickets USSD Codes
| | |
| --- | --- |
| Transaction Type | USSD Banking Short code |
| Airline Tickets Menu | *919*12# |
| Airline Tickets – Ethiopian Airline | *919*12*071# |
| Airline Tickets – Africa World Airline | *919*12*394# |
| Airline Tickets – Lufthansa Airline | *919*12*220# |
| Airline Tickets – Egypt Airline | *919*12*077# |
| Airline Tickets – Turkish Airline | *919*12*235# |
| Airline Tickets – Qatar Airways | *919*12*157# |
| Airline Tickets- British Airways | *919*12*125# |
| Airline Tickets – KLM Royal Dutch Airline | *919*12*74# |
| Airline Tickets – South African Airways | *919*12*83# |
| Airline Tickets – Etihad Airways | *919*12*607# |
| Airline Tickets – Virgin Atlantic Airline | *919*12*932# |
| Airline Tickets – Royal Air Morocco | *919*12*147# |
| Airline Tickets – Rwanda Air | *919*12*459# |
| Airline Tickets – Kenya Airways | *919*12*706# |
| Airline Tickets – Delta Air Lines | *919*12*6# |
| Airline Tickets – Air France | *919*12*57# |
| Airline Tickets – Emirates | *919*12*176# |
UBA USSD Deactivation Code
Simply dial *919*911# to deactivate the USSD code from working on your device.
Conclusion
It is after your bank account upgrade that you would begin to enjoy unlimited access to so many services from to your bank as never before. Do well follow the official guideline for your account upgrade to avoid being scammed by fraudsters.
Remember that the United Bank For Africa (UBA) cannot call you and request your account personal information or your ATM Card PIN. Be wise!
I hope have seen all the Requirements for Account Upgrade in UBA | Online and Offline. You can make use of the comment section for any other question.
If you have read this article and you feel it will be helpful to someone, kindly share it using any of the buttons below.