Every year Germany receives applications for admission from International Students in thousands and so many scholars relocate to further their academic journey in the country. This massive migration has led to the increase in the number of applicants of German Study Visa.
German Study Visa Requirements and Application – Getting a German Study Visa is one of the important things that International Students must do once they have succeeded in getting admission to study in any University in Germany. This depends on whether the country of origin of the applicant is coming from to study in Germany can travel to Germany without Visa or not.
They are some countries that have Visa-free agreement with the German Government. If you are coming from any of those countries, you need not to border yourself about applying for German Study Visa. Otherwise, you must get the visa from the German Consulate domiciled in your country of origin as one of the requirements to study in Germany.
So before going to Germany to study, you have to consider if you need a visa for entry. And if you need one then you have to know what type of visa you are required, depending upon the time duration of your studies.
In this article, I will be writing on everything that you are expected to know about German Study Visa; Eligibility, Requirements types of visa and how to apply. If you are an international student who have applied for any admission or scholarship in Germany and/or you are interested travel to Germany to continue your education, make sure that you take every information that you are going to see in this article.
Continue reading to the end for more detailed information about this topic.
Do you Need a Student VISA to Study in Germany?
Yes, every International Student who wants to study in Germany needs to have a student visa and it is dependent on the duration of study in the country.
If you want to study for 3 months in Germany, then you have to get a Schengen visa.
If you want to study for more than 3 months in Germany, then you have to get a German national visa.
Additionally, as an international student if you have German national visa then you have to get a residence permit from the foreigner's office to extend your duration of stay. Moreover, you have to keep getting the residence permit until your visa expires.
Countries That Can Study In Germany Without VISA
Group 1: Citizens of EU and EFTA States (Iceland, Liechtenstein, Norway or Switzerland) are entitled to freedom of movement and have unrestricted access to the German labour market. They do not require a visa or a residence permit to enter and obtain employment in Germany.
Group 2: International students from Australia, Andorra, Brazil, Canada, El Salvador, Honduras, Israel, Japan, Monaco, New Zealand, San Marino, Switzerland, United States and South Korea can travel to Germany Visa-free for academic purposes but they are mandated to obtain a German Resident Permit.
Group 3: Other Citizens outside the EU and EFTA States and does not belong to Group 2 are compulsorily expected to get their German Student Visa before they can be allowed to study in Germany.
If you hold any of these citizenships, you can skip ahead and learn how to register and apply for a residence permit in Germany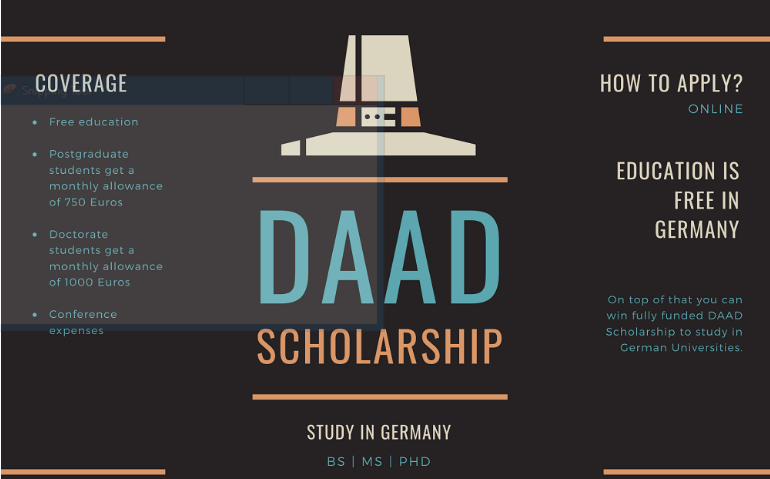 When do you need a German Study VISA?
You need German Study VISA under the following conditions:
You can study a language course which will be not academic. The course must be for 3-12 months, with approximately 18 hours of study per week. However, the course should not prepare you for further studies.
Sometimes pre-academic courses are offered for more than 3 months preparing you for further full-time academic studies.
You can always learn the German language by taking short language courses which will help you to prepare for your studies in the German language as well as daily routine communication.
A German student visa allows you to prepare for 'Studienkolleg' which is a course that will prepare you for the university qualification test known as 'Feststellungsprüfung. If you pass this test you will be given a university-recognized qualification for entrance to the university. This qualification certificate is known as 'Hochschulzugangsberechtigung' and is only given in the case when your school leaving certificate from a foreign university is not recognized by any university in Germany.
You can have Propaedeutic course studies in Germany on a student visa which gives the student language and academic skills you need to know for education methodology and system in Germany. moreover, this service must be provided by the education institute you are studying at.
In some universities, there must be a precondition of internship for admission to the university. So, you can participate in the internship for this purpose under a student visa.
Under a German student visa, you can have full-time studies in any relevant subject in any of the recognized German universities. You can study at any level such as undergraduate or postgraduate.
Types of German Study Visa
There are basically 3 types of study visa that are issued by Germany depending on the nature of your study. Such as graduates, undergraduates, or exchange students. Additionally, the visa also includes your participation in the non-academic course in Germany or pre-academic measures. You can apply for three types of student visas as follows:
1. German University Admission Applicant VISA
This is the type of German VISA you need to get when you have to apply for German university admission in person. This visa is only for the application process and does not allow you to study in Germany.
2. German Student Study VISA
This is the visa required by you when you are about to start your education in Germany and have got admission to one of the German universities. It is necessary to get it before arrival in Germany as it will allow you to study full time.
3. German Language Course Study VISA
This type of visa is needed when you are going to study a course in the German language in Germany.
Requirements for German Study Visa Application
When you have successfully secured admission to study in Germany, you still need to have many other requirements before you can apply for German Study Visa. Those Requirements for German Study Visa Application include the following:
Documents Required for German Study VISA Application
A national passport which should be valid
Your birth Certificate
National visa application form filled and signed
Two passport photocopies
Birth certificate of your child (If applicable)
Your certificate of marriage (if applicable)
Your previous Schengen Visa
Three passport-size photographs
Previous resident permit if you have any
Two photocopies of your previous residence titles in Germany if you have any.
Financial resources proof
In order to apply for a German visa, you have to provide one of the following financial proof
The certificate of scholarship clearly shows the amount of money they will be offering.
Amount of €10,236 confirmation in the German blocked account.
Commitment letter by a German resident "Verpflichtungserklärung" showing that a German resident would cover your studies cost. This letter is obtained by the Alien's Registration Office.
Evidence and commitment letter showing your parental income and assets.
Bank Guarantee, which will be issued to you by a German bank.
University Admission Proof
"Zulassungsbescheid" is a confirmation letter issued by the university. This will show that a German university has accepted you to study at their university and will also show the starting date of your course and the language in which the course will be taught.
You have to provide "Bedingter Zulassungsbescheid" which is the proof of admission which will be conditional on an intensive course "Intensiv-Sprachkurs". This letter will make sure that your admission is conditional admission and that you have to participate in a language course for a 6-months duration. Additionally, its lessons will be not less than 18 hours per week.
Conditional admission proof will include
Uni-assist' letter
Admission confirmation
University communication showing final admission conditions
Language course payment
There should be proof of payment for language courses with a confirmed seat in the course. Additionally, the payment should cover the first 3 months of studies.
Confirmation of "Studienkolleg" which is a university preparatory course
Conditional admission proof will include
Uni-assist' letter
Admission confirmation
University communication showing final admission conditions
Proof of being accepted as a student in the language course
Early education evidence
School leaving certificate which should be original
If you are entering to master's or Ph.D. program then a degree certificate will be needed
University entrance qualification
Student health insurance
Proof of English or German language certificate
Related Posts:
How to Apply for German Study VISA 2023
The application of German Study VISA 2023 is usually done with the German Consulate in every country. The application procedures varies depending on the country but the basic rules for the application remain the same everywhere. Those basic steps that are involved in the application of German Study VISA are as shown below:
The first and foremost step you have to take while applying for a student visa is to find a consulate or embassy near you. It can be in your country or any other country near you. You can find this information on google by searching the websites on which every detail about the embassy is given such as an address, phone number, etc.
Once you have reached the website look for the student visa section. Review all the requirements for the visa application in your country. After reviewing all the requirements set up a visa appointment for yourself. Just make sure you have all the documents needed for a visa appointment.
Once you are ready you should apply for a visa appointment by the following step to step procedure given on the website. Sometimes you have to apply earlier as the embassies are having a very tight schedule because of a lot of appointments. So, for this purpose, you have to act fast as sometimes the slots are fully booked.
Once you get your visa appointment date make sure you have all the documents ready needed to apply for the visa. This is not a difficult task and you can surely do it by yourself instead of paying the agents for your visa application.
The last and most important thing you need to do is to prepare yourself for an interview. There are tons of materials available online that you can use to prepare for the interview. Keep n mind that you have to be stress-free while living the interview. Additionally, you have to pay a visa fee of (€60.00 – €75.00) and should have a confirmation of payment at the time of the visa as without it your visa application will not be accepted.
When to Apply For German Study VISA?
You are expected to start the application of student VISA immediately you receive the notification of your admission into German Universities, you have received a confirmation of your Admission Letter and you have the Financial Proof that you can carter for your stay in Germany.
If you are waiting for the scholarship and you haven't got it yet, then you can apply for a visa based on your personal financial statement or money in the bank account. Either way, you have to hurry to apply for a student visa because sometimes it takes time to get one.
How Long Does It Take Process German Student VISA?
Generally, it takes about 25 days to process student Visa. But it depends upon different factors such as the country or the embassy you apply to. Apart from this, all other types of German visa applications processes are expected to be complete within 3 months.
Which Are the Study Types You Can Follow With a German Student Visa?
A German student visa can be granted to you if you're expecting to attend any of the following study types:
Full-time academic studies.
German language courses for studies.
State preparatory college 'Studienkolleg'. A course you'll have to undertake as a foreigner whose school-leaving certificate isn't recognized in Germany. Once completing the course, you'll be sitting the test "Feststellungsprüfung". If you succeed in passing the test, you will get a certificate known as a university entrance qualification. With that on your hand, you'll be able to apply for university admission in Germany.
Propaedeutic course
Mandatory preliminary internship.
Is It Possible to Get a German Student Visa Without a Blocked Account?
It is possible to apply and get a German study visa without a blocked bank account by fulfilling one of the following requirements:
Submitting your parent's documents certifying their income and financial assets.
A friend or a relative with a permanent residence in Germany can guarantee to cover your living expenses (Verpflichtungserklärung).
Presenting a scholarship award notification from a recognised institution (e.g., DAAD, Max Planck).
If you cannot fulfil any of the requirements above, then the blocked account becomes a mandatory prerequisite for the visa to study in Germany.
How Much Is German Student VISA?
The fee for a German student visa application is 75,- EUR.
Student applicants have to pay the visa fees by bank transfer. Cheques or credit cards are not accepted. The money order must be in the name of the Embassy/Consulate in your home country and not older than two months.
How to Get My Student Residence Permit in Germany Once I Arrive?
Getting your Student Residence Permit is an essential step once you arrive in Germany. Make sure to go through the following steps carefully:
Register your address in Germany. Register your address with the local residents' registration office closest to your home in Germany. Afterwards, you'll receive the confirmation of registration "Meldebescheinigung".
Set an appointment with the Immigration Authorities closest to you. When you go to set an appointment, you should acquire an application form.
Bring the necessary documents on the day of the interview. The documents you will be needing on the day of the interview are:

Standard required documents for a student residence permit. (Including the filled out application form and registration confirmation letter).
Proof of admission/enrollment in your study programme.
Original certificates of earlier education.
Registered address in Germany.
Proof of Health insurance.
Proof of financial means (any of the following):

Letter of Commitment
Scholarship Award.
Proof of English/German proficiency (Depending on your degree programme).
Confirmation you have paid the German Residence Permit in Germany fee.
What You Can Do With Students Resident Permit In Germany
Here's what you are eligible to do with regards to your student residence permit:
Extend your student residence permit. German authorities usually give students residence permits for the duration of their study programme. However, if you find it necessary to extend it due to your study programme taking longer, you should apply for an extension before your permit expires. The extension fees are usually lower in comparison to when you first apply.
Work during your study programme. You are allowed to work full time for 120 days or part-time for 240 days for the duration of your programme. However, you are not allowed to sign long-term contracts.
Stay in Germany after you finish your programme. You can apply to extend your permit after you finish your programme for up to 18 months. This should be done if you want to find a job in Germany during that period.
If you do find a job, you must apply for a German Employment Residence Permit.
Important Things To Know as a German Visa applicant and/or Holder
Additional documents can be required by the visa officer upon the visa interview
Appear in person in the visa interview
Be cautious about your passport validity- it needs to be valid for your entire period of stay, including the expected extended period
Bear in mind that an incomplete visa application can be refused
Do not stick your photographs in the visa application form
Don't take anyone with you to the Embassy or Consulate during a visa interview
Every applicant is authorised to take legal actions against the embassy or consulate decision on her/his visa application
Getting your Visa For Study Purposes is important, instead of a Tourist Visa -because it gives you the opportunity to get a residence permit once in Germany REMEMBER that a Tourist Visa cannot be extended further while in Germany, in case you need to stay longer!
If the applicant is considered to represent a risk for the security and public order of the Schengen Area the visa will be rejected
In case of visa rejection, the applicant gets informed about the main reason for a rejection
Make sure for your trip to Germany to be scheduled early enough so you will have the needed time in a disposition to enrol in university
Original documents can be required upon arrival at the airport
Germany study visa is not automatically given – so you have to wait for up to 4 MONTHS to get a response from the Embassy or Consulate and there is no guarantee you will be granted a visa
The application form can be downloaded freely on the website of the Embassy or Consulate in your country
The passport remains at the Embassy / Consulate during the entire process of visa proceeding
Visa appointments should be made only through the online system (not by phone, e-mail, fax or in-person)
Visa Fee will not be reimbursed in case of visa refusal
Related Posts
I hope that you have found this article helpful. If you have any questions about German Study Visa Requirements and Application, kindly make use of the comment section below.
Do well to share this information with others.