FUTO Post UTME 2022/2023 Academic Session | See how to apply here
The application Federal University of Technology, Owerri (FUTO) Post UTME Screening Exercise for the 2022/2023 Academic Session is now open. All interested and qualified candidates are hereby advised to register.
This article is for those who have been searching to know when the application for FUTO Post UTME and Direct Entry screening for 2022/2023 admission will commence. In case, you belong to this category of persons, endeavor to read this article carefully to the end.
Candidates who chose Federal University of Technology, Owerri as First Choice University in the 2022 Unified Tertiary Matriculation Examination (UTME) and Direct Entry (DE) are hereby invited for an aptitude Test.
As you read this article, you are going to see everything that are required from you to successfully apply for the screening, how to apply and many other important information that you need to do to ensure that you secure the 2022/2023 undergraduate admission.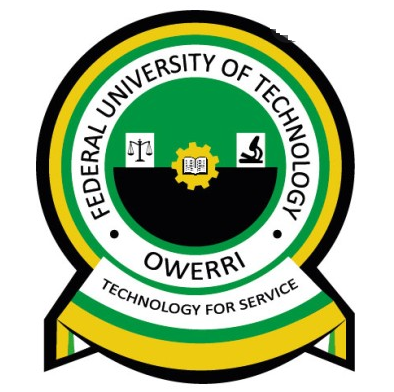 Requirements for FUTO Post UTME Application
The management of the Federal University of Technology, Owerri (FUTO) has stated that all interested applicant of the Pots UTME must possess some qualifications, without which, they will not be allowed to participate in the screening exercise.
Those qualifications which I am going to reveal to you in this section are the requirements for FUTO Post UTME application. They include the following:
UTME candidates must have scored a minimum of 140 in the 2022 UTME
The applicant must have made FUTO his/her first choice institution during JAMB registration or during change of Course/Institution.
Those who did not choose FUTO as first choice University but scored a minimum of 140 in UTME can also apply on the condition that they visit the JAMB website for a change of Institution.
Applicant must have a valid mobile number and e-mail address for further communications.
See Also:

FUTO Courses And Admission Requirements 
Requirements for Direct Entry Candidates
Direct Entry candidates must be holders of OND/HND/First Degree and A'Level in relevant disciplines and subjects.
Candidate must have registered for Direct Entry admission on the JAMB Portal
How to Register For FUTO Post UTME
Now that you have seen the necessary requirements for the application of the FUTO Post UTME, it is time to show you how you can register for the screening. If you possess the application requirements, make sure that you pay attention to this part.
The application for FUTO post UTME is done online only. This is good for those who are not residing close to the institution.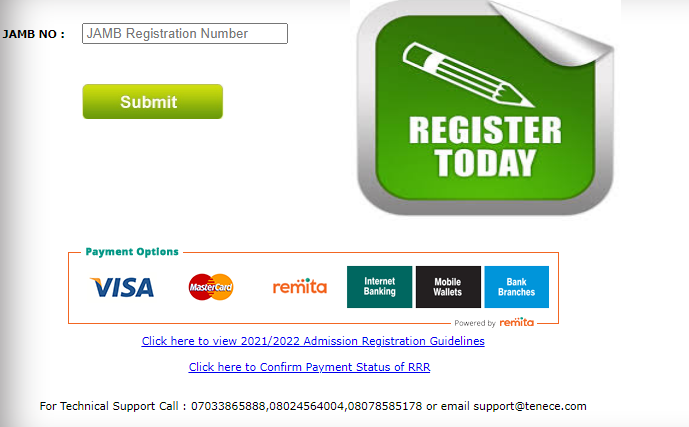 1. To register, follow the steps outlined below:
a) Visit the University website: www.futo.edu.ng
b) Click on "Prospective students"
c) Click on the link; "2022/2023 POST-UTME/Direct Entry Application".
d) Enter your JAMB Registration Number to generate Payment Invoice containing the Remita Retrieval Reference Number (RRR).
e) Proceed to any Bank with the payment invoice OR simply pay with your ATM Card.
f) Return to the Application page and enter your JAMB Registration number again.
g) Proceed with the completion of the form.
h) Correctly enter your O'Level results.
i) Confirm your entries.
j) Submit your application.
k) Print out your acknowledgement slip.
l) Await further communication from the University
2. Eligible candidates would be required to pay a processing fee of Two Thousand Naira (N2, 000.00)
How to Register Direct Entry Screening
If you are a Direct Entry applicant, you should follow the same procedure for Post UTME to complete your application processes.
Check Also:

FUTO Supplementary Admission Application Form
Application Deadline
The application for FUTO Post UTME end on the 7th of October, 2022. You should be aware that this date is not the standard deadline. However, this article shall be updated once the actual date is published by the school management.
Make sure you keep your notification button on this website activated if you wish to be receiving all the latest updates about FUTO Post UTME.
FUTO Post UTME Date
An Aptitude Test will hold for both UTME and Direct Entry candidates, the specific date and time for individual candidates would be communicated in due course.
Special Information for Applicants
1. You must enter a valid mobile number and e-mail address for further communications.
2. You must upload your O' Level results on JAMB PORTAL which would be used for the 2022/2023 Admissions Exercise.
3. Those who fail to choose FUTO as their first choice University WILL NOT be qualified for the Aptitude Test.
4. Any candidate who fails to successfully submit his application online would automatically lose his/her chance of being considered for admission.
FOR DIRECT ENTRY CANDIDATES: In addition to 1-4 above;
5. Kindly ensure that your academic transcript reaches the Registrar, Federal University of Technology, Owerri on/before Friday, October 29, 2022.
6. Any candidate who fails to submit his/her academic transcript would not be considered for Admission.
Recommended Posts:
Tips On How to Pass FUTO Post UTME
These useful tips will help you as you prepare for FUTO Post UTME screening exercise to get your expected score at the end of the examination:
Get FUTO Post UTME past question paper: you can get this either the soft copy or the hard copy. Use it to practice as you are preparing for the examination.
Revise your JAMB Past questions.
Practice good time management system while answering past questions.
Follow instruction strictly during the test.
Ensure that you follow all the useful updates about FUTO admission processes.
I hope that you have found the information contained in this article useful. If you have any other questions about FUTO Post UTME 2022/2023 Academic Session, make sure you use the comment section.
If you have read this article and you think it will be helpful to other people, please do well to share the post.