Application for UNN CBN Collaborative Postgraduate Programme is now open. Interested and qualified candidates are advised to carefully read this article before the commencement of the application.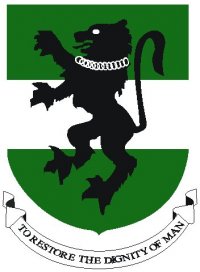 CALL FOR APPLICATIONS: Applications are invited from interested candidates into the Central Bank of Nigeria Collaborative Postgraduate Programmes (CBN-CPP). The CBN- CPP, which is the Central Bank of Nigeria's flagship intervention in tertiary education and offering quality postgraduate education devoid of disruptions, is housed at the Central Bank of Nigeria Centres for Economics and Finance presently located at University of Nigeria Enugu campus.
Courses Available for UNN CBN Collaborative Programme
The courses offered include:
Academic
Master of Science (M.Sc.) Economics (Specialization in Development Economics, or Financial Economics and Markets)
Master of Science (M. Sc.) Banking and Finance (Specialization in Financial Engineering or Credit and Treasury Management))
Master of Science (M.Sc.) Accounting (Specification in Forensic Accounting and Auditing or Financial Accounting and Reporting)
Professional
Master of Business Administration (MBA) in Credit and Financial Risk Management
Master of Business Administration (MBA) in Taxation
Master of Business Administration (MBA) in Finance
Master of Business Administration (MBA) in Business Analytics
See Also: List Of UNN Courses And Admission Requirements
Eligibility for UNN CBN Collaborative Postgraduate Programme
The UNN CBN-CPP is open to everyone willing to pursue enduring academic and professional careers in the relevant disciplines in both the private and public. sectors. Specifically, the programme is meant for:
(i) applicants from relevant public sector organizations;
(ii) applicants attached to, or being sponsored by private institutions, or organizations as part of their staff development programmes, and
(iii) independent applicants on self-sponsorship.
Admission Requirements
i. Interested candidates must possess a minimum of Second-Class Honours Bachelor's Degree in related fields and must have completed the mandatory NYSC Programme.
ii. Candidates that meet requirement (i) and possess professional qualifications such as ACA, ACCA, CIMA, CIIN, ACIPM, AMNIN and ACIB will have added advantage for the MBA programme.
Duration And Mode Of Study
The duration of each programme shall be a maximum of four (4) semesters and strictly full time. It shall consist of teaching/course work, research (dissertation), oral/written examination, and case studies.
Award Of Degree/Graduation
Graduation requirements shall be as determined by the Senate of each University and subject to meeting the minimum academic requirements prescribed by the National Universities Commission (NUC).
Method of Application
Interested candidates should apply online through the portals of Postgraduate School/College of the University of Nigeria, Nsukka and subject to the payment of a non-refundable application fee as prescribed by the universities.
Tuition Fees
The tuition fees are N600,000.00 for Master of Science degree programmes and N1,000,000.00 for Master of Business Administration per programme. The fees are payable either in full once or at most in two instalments of N400,000.00 and N600,000.00 respectively once in the first year, and the balance of N200,000.00 and N400,000.00 once in the second year.
IMPORTANT DATES:
Application closes: February 28, 2023
Aptitude Test/Interview: March 4, 2023
Release/Publication of Admission list and issuance of admission letters/Registration: March 20-31, 2023
Commencement of Lectures: April 3, 2023
Recommended Posts
March 2023 Accounting Technicians Scheme West African Examination | ICAN & ABWA
University Of Chester Acceptance Rate, Admission And Requirements
ABU CBN Collaborative Postgraduate Programme
ABSU Postgraduate Admission Form
I hope that you have found this article helpful. In case of any other inquiries about the UNN CBN Collaborative Postgraduate Programme, kindly make use of the comment section on this page.
Do well to share this article with other using of the available buttons below.