MAUTECH Post UTME 2022/2023 Academic Session | Read this article for more detailed information.
Are you one of the 2022 JAMB/UTME Candidate? Did you choose the Modibbo Adama University of Technology, (MAUTECH) Yola as your most preferred (first choice) institution? If your answers to these questions are 'Yes' and you have not registered for the ongoing MAUTECH Post UTME for the 2022/2023 academic session undergraduate admission, you should know that this article is for you.
This is to notify you that the MAUTECH Post UTME application portal has been activated. On this note, the management of the university invites all suitably qualified candidates who have made the university their first choice institution to start their application.
Also, if Modibbo Adama University of Technology, (MAUTECH) Yola is not your first choice institution but you would like to secure admission into the university in the 2022/2023 academic session, this is best time for you to apply.
If you would like to know more about the MAUTECH Post UTME 2022/2023; the application procedure and requirements, ensure that you read this article to the end.
Related Posts:
List Of Nigerian Universities And Their Admission Lists

List Of Nigerian Universities, Courses And Admission Requirements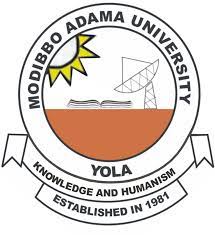 MAUTECH Post UTME Application Requirements
Before you commence your application for the Modibbo Adama University of Technology, (MAUTECH) Yola Post UTME, you must ensure that you have all the application requirements put in place. This section of the article is all about the MAUTECH Post UTME Application Requirements.
The following are the eligibility criteria for the application for the screening exercise:
Applicant must be at least 16 years old at the time of the application.
Applicant must have completed Secondary Education with at least Five (5) credit passes in relevant subjects (including English Language and Mathematics)
The applicant must have participated in the 2022 JAMB Examination.
Applicant must make Modibbo Adama University of Technology, (MAUTECH) Yola his/her first choice institution.
Applicants whose MAUTECH is their first choice institution can also apply.
Direct Entry candidates must have gotten at least one A' level certificate from a recognised higher institution.
Candidates with a minimum of Lower Credit in Diploma or Merit grade in NCE from a recognized tertiary institution and have five relevant O' level credits (including Mathematics and English language) are eligible to register into 200 level
Special Condition For Registration
Candidates who did not choose MAU as their first choice can also register for the online post UTME screening after:
1. Change institution to MAU from JAMB platform (Change of institution);
2. Notify the change to MAU (your JAMB Reg. No. and Phone Number are required) via the following email address: [email protected]
3. Waite for response from MAU to enable you proceed on registration for the POSTUTME online screening.
You May Also Like:
Tips to Scoring Above 300 in JAMB

Four Ways to Get Admission Without Using JAMB Score
Cost of MAUTECH Post UTME Form
The MAUTECH Post UTME application form can be gotten at the cost of Two Thousand Naira (N2000) only. Note that other charges may be applied on the course of the application.
MAUTECH Post UTME Application Procedures
Modibbo Adama University of Technology, (MAUTECH) Yola Post UTME Screening Exercise is registered online via the school designated application portal and website. Interested applicants should follow the application instructions given below:
STEPS
You are to visit the mautech_postutme.admissions.cloud or University website mautech.edu.ng
Click on '2022/2023 POST UTME' link,
Click on 'existing applicant'.
Login page will be displayed for you.
Use your JAMB Nunmber as your Username and Password to log in.
You will be directed to REMITA payment platform to make payment.
Choose a payment option (i.e. using ATM Card or Bank):
a. ATM Card Payment Option:
Click 'proceed to payment' icon
Select card type (Master Card, Verve Card etc)
Enter your Card details and ATM PIN No. and 'submit'
OTP confirmatory code will be sent to your phone/email to confirm your transaction.
FINALLY, enter the sent OTP code to complete your transaction.
N2, 000.00 will be deducted from your account.
After completing the payment, you will be taken to the registration platform to proceed with your registration.
b. Bank Payment Option:
Click 'proceed to payment' icon
Select Bank;
Enter your details as required and 'submit'
Print the e-invoice containing the Remita Reference No. and take to any Commercial Bank and pay the sum of two thousand (N2, 000.00).
A payment receipt will be generated for you from the bank. Ø Logon to MAUTECH website again, select '2021/2022 POST UTME' link, select 'existing applicant' and enter your JAMB No as username and password again.
You will be taken to the registration platform to proceed with registration.
CHOICE OF PROGRAMME:
You are required to select the choice of your programme of study from the list of available programmes.
Check>> MAUTECH Courses And Admission Requirements
EDUCATIONAL QUALIFICATIONS:
You are expected to enter not more than two sittings of your O' level Examination results with their centres/examination numbers
In addition to the above, DE applicants are expected to enter institution and class of diploma/statement of result obtained (ND, HND, NCE, A level).
UPLOADING OF DOCUMENTS:
Upload Scanned Copies of the following Documents (the documents should be between 200kb and 300Kb each in PDF format):
JAMB Result Slip for UTME/JAMB Acknowledgement Slip for DE
O' Level Result(s); two sittings maximum
A Level Result (ND/HND/NCE/IJMB)
Birth Certificate/Declaration of Age
Local Government Indigene Letter
SUBMISSION OF APPLICATION:
After filling/uploading all the necessary information/Certificates, you are advised to cross check and ensure that all entries/uploads are correct. You should then submit the application by clicking on the 'Submit application' button.
PRINTING OF APPLICATION FORM:
After successful submission of your application, your application page is displayed. Your JAMB Registration Number is your Application ID (Password) as well as your login Username. You may wish to print your application form by Clicking on the 'Print Application' button.
Special Note
Candidates who applied for the following pragrammes will sit for the POSTUTME Exams.
Medicine and Surgery
Electrical and Electronics Engineering
Chemical Engineering
Architecture
Computer Science
Biochemistry
Biotechnology
Microbiology.
The date for the exams will be communicated.
MAUTECH Post UTME Screening Date For Medicine and Surgery
Candidates who applied to study Medicine and Surgery in MAUTECH should note that the 2022/2023 Post UTME aptitude test examination is scheduled to hold as follows:
Date: 15th November, 2022
Time: 8.00am (Start)
Venue: Modibbo Adama University CBT Centre
Note: Candidates must present their Post UTME Admission Screening Form and National Identity Card as a prerequisite for the examination please.
Recommended Posts
I hope that you have found this article helpful. If you have more question about MAUTECH Post UTME 2022/2023 Academic Session, kindly make use of the comment section.
Do well to share this article to others.